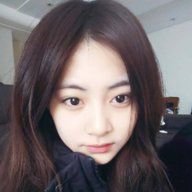 Joined

3 December 2018
Messages

3,141
Reactions Received

11,359
Points

4,106
Location
Website
Gender

Male
A Band Recommendation From Eman
Though known for my love of aegyo and all things Tzuyu.
I do have other interests.
:pandaroll:
Here's one.
A band.
The Velvet Underground
Despite a short career, The Velvet Underground stands as one of the most influential rock bands of all time, having been cited as influence on numerous groups and artists following.
Coming out of the New York avante garde art rock scene of late 60s, The Velvet Underground struggled during their career and only later received immense critical praise.
They remain one of my favorite bands of my formative years.
Check them out.
2 of my favorite songs of all time.
Venus In Furs
Sweet Jane
Other favorites.
Heroin
I'm Waiting For My Man
Last edited: