✯☾🌸Koala Of Spring's Moon🌸☽✯
.
Joined

4 November 2018
Messages

1,166
Reactions Received

7,655
Points

1,015
Location
Gender

Female
Ship
Hello there to you~
<3 If you haven't known. I'm LeeriaYa,also Koala,BUT HERE's the twist
I'm your secret Santa.
We don't really know eachother,but you're someone who has even said her ultimate Bias is Yuta
The happy virus and Lover Virus of NCT
What better way to prepare something he would do.
Something extra
Something you deserve.
I HOPE YOU ENJOY THIS RAP LAURSYNCT.
~KSOURCE'S SUN~
We gotta talk more,but that don't mind
I got something a bit cool. I got a bit of a rhyme
You're a newbie,but not a rookie.
You're a trainer,and so sweet
Not a flop,or a lessly of a cool girl
You stan nct,the dream team
But,mostly Yuta Nakamoto
Your motto,your life and your ultimate bias dream
The sweetest user who's up in these introductions
The sweetest girl who's got a heart with more directions
You'll never be the same
There's only one of you
A rare gift to all
And a rare gift that sticks more than glue
You're kind,you're sweet and you're probanly a beauty
Just like Yuta
You're just a cutie
I hope to see you more
You're a sun on this winter white forum
You may stop by,but I hope you'll always stay
Thank you for being so sweet
Saying Hey to all
This was the cheesiest I can go
And I can do worse
Be so sweet.
Where your gums would hurt
I hope to talk to you,or see you around
We may be strangers,but I know your bias is an adorable clown
You deserve the world,the stars and the moon and the sun
Deserve the eclipses,and Constellations.
But,I can only give you one
Thank you for being here. Stop by and say hi.
Yuta Nakamoto's uwu.
Will always surivive
I'm glad to be your secret Santa
I hope you accept this rap
Laur is the smile
Who stans everyone
The smile that snacks you back
I DON'T REALLY KNOW YOU. But,I didn't want to do something original. I wanted to try and be as extra for you as possible to hopefully crack maybe a small smile. I wish you a merry Christmas and many gracious Holliday's to come. Thanks for being a user. Thanks for being like Yuta,the sun.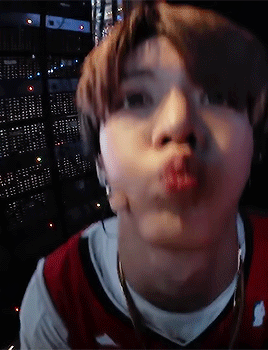 @Laursynct
​