So to continue my happiness about getting back into dramas once again (it's been so long since any have interested me enough to have me sit and binge watch them - because it's impossible to not binge watch...I'm trying to get into Abyss, but the episodes are released every week and I'm not sure if I can handle waiting), I have rediscovered my love for Aaron Yan and his portrayal of characters in dramas/dramadies he's in. Loved him in Fahrenheit, loved watching him in Love Buffet so many years ago, and have been catching up on his (quite predictable, a lot of the same typecast characters admittedly) filmography that I've mostly missed out on during my absence. I finally can start taking shows off my list that I've been building for years now oops.
Love Buffet - the one that started it all for me with Aaron's acting (though I did watch him in It Started With a Kiss and KO Family, but he didn't catch me in those). A LITERAL CHILD.
Loved him in Just You with Puff Guo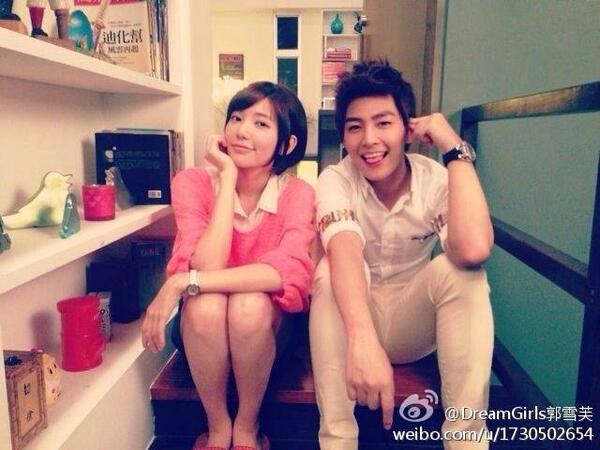 literal cutest friends ever tbh - go look them up hanging out and acting together, cutest
I was glad to see that he's getting back into his career after his outing last November. I hated how a lot of people treated him like cheating scum based on the baseless rumors spread by an ex in a relationship with him - scorned lover you could even say - but I'm glad to see that he's still doing well despite it affecting his reputation a bit, and of course likely causing him a lot of distress for not being able to reveal his sexuality to everyone the way he wanted (if he even wanted to to begin with, given how badly it affected his mother and father).
Anyway if you haven't seen this talented man act or sing or anything, go do it - it's adorable and squish and sometimes you want to slap him but most of the time you just want to poke the edges of his pretty lips and make him smile (he has such a cute smile but he sulks a lot in his roles)
I love Aaron Yan.
I should make an appreciation thread for him, tbh
​