Joined

4 November 2018
Messages

10,501
Reactions Received

22,024
Points

9,126
Gender

Female
Ship
It has me thinking...

Last year Mingi showed off his abs...
This year it was Wooyoung and San...

Does that mean more members are going to be revealing their abs next year???????
Like Jongho, Yeosang, Hongjoong and Yunho!?!?!????

All four of them seem like babies to me

(even though Hongjoong is only 2 months younger than me and Yunho is only like a year younger than me)



But I'm just trying to think, who will it be?
Idk why but with Seonghwa and Mingi showing their abs I was like "Okay, totally cool. Seonghwa now has another way to bias wreck me and I expected Mingi to be one of the firsts to show more skin." and then when I saw San and Wooyoung I'm like: "I should not be seeing you 21 year old fetuses showing your abs."

I feel like it might be Hongjoong who reveals them next but... he's such a little squish:



I just can't imagine any of these four men showing their abs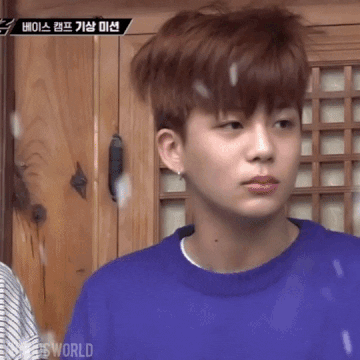 Never thought I'd be making a thread about abs... but here we are

I also needed one more thread to get my daily quest done for a card....

​