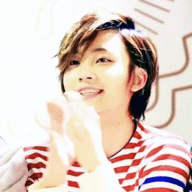 Joined

19 February 2019
Messages

4,096
Reactions Received

13,686
Points

3,601
Location
Ship
(Before I start, I want to apologize to
@Athena_Raye
, sorry for plagiarising 😔)
So you'll reply to the opinion posted above, with whether you agree, disagree, strongly agree or strongly disagree, etc. Feel free to add an explanation if you like (but be respectful)
Example:
@lighterxxx
: Seventeen is the best group ever (facts)
@winwinlucas123
: DISAGREE
NCT IS THE BEST
@Seolhyun
: AGREED
Jeno f
* d***
p
* d*
s
*
dirty yum (Save us all
)
@Jimimis
: Agreed
Pineapples on pizza are good
@Golden_Wishes
: Facts
Jessica is a goddess
@Dopamine
: Yes
Mint chocolate cookie ice cream should be more minty
And so on (p.s. users above I'm sorry I didn't mean to make you look bad) (You can take it up with my lawyer if you have any further statements)
Please state your opinion respectfully, and agree/disagree just as respectfully. No hate, rudeness and disrespectfulness will be tolerated.
Opinions can be about any subject. Don't get offended if someone disagrees with your opinion (unless their disagreement is put in a rude/unkind manner, in which case, report it).
I'll start
Pineapples belong on pizza