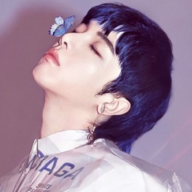 Hua Chen Yu's #1 Martian
.
.
Joined

21 November 2018
Messages

7,008
Reactions Received

27,525
Points

8,756
Ship
It's Saturday today and with Christmas in less than a week so I'd assume you're all BUSY.

I don't celebrate Christmas though so I literally have nothing to do today. I might go for a walk with my brother later because I'm super bored but aside from that, I have nothing else to do with my life at the moment. The weather is really nice though so I might end up doing a full house clean up. I feel like changing the furniture around.

Anyone have any interesting plans for the day?​