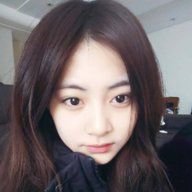 Joined

3 December 2018
Messages

3,141
Reactions Received

11,359
Points

4,106
Location
Website
Gender

Male
Anyone Like K-On?
I'm pretty new to anime. Within the last few years.
Cut my teeth on Berserk. And have since watched a handful. Recent favorites being Violet Evergarden, Dorohedoro and Beastars.
But I was watching some anime videos and came across one analysis that some channel did ostensibly on a defense of Moe, but seemed to be more specifically a championing of K-On and it's creator.
But anyways it got me interested in it and I've started to watch it.
Only 2 episodes in but so far I'm intrigued (much due to the high praises the video I watched gave it). But won't know if I'll stick with it until I get farther in. It's always hard to gauge until you get 5 or so episodes in.
But I was wondering if anyone here likes it? Hate it? What's your thoughts on it.
I'd never heard of it until yesterday. But apparently it's a central lightning rod in the anime community and the source of many disagreements and differing perspectives.
So?
Also if you have thoughts on Moe that's welcome too..
This is all new and fascinating for me as a beginner haha.
I like Mio and Yui a lot so far.
Here's the video that I watched that made me interested in it.