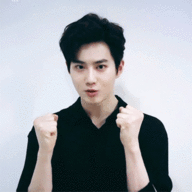 Together, Just be joyful tonight.
.
Joined

28 October 2018
Messages

1,466
Reactions Received

6,248
Points

3,476
Ship
Hey!
Just about a week ago, we'd closed the applications for NA mods, with two fresh and dedicated mods joining our team! They've been working diligently to ensure that the NA time zones are covered to the best of their ability and I hope that their presence has been felt throughout the forum thus far. Though, with the addition of
@Vikki
and
@lexusuwu
, we have realised that there are down times where there's not as much staff as we'd like to have, moderating the forum during those time.
The time zones that we are concerned with this time around, are EU and Asia (+Oceania), do you live within those time zones, yes? Perfect! You're already one step in to becoming a moderator for KPOPSource! The reason that we're so invested in recruiting staff now, is so that, we have a fully equipped team which is ready to handle a further influx of users in the future as well as making sure that reports are being dealt with efficiently and that there's always someone watching over the forum at all times. The salary for this position is very competitive, with it ranging from some compliments to a lot of compliments! I'd like to note that there is ONE moderator position open for EU time zones and TWO moderator positions open for Asia/Oceania.
As I've mentioned, if you live in either EU or Asia/Oceania time zones, then you're one step ahead, however there are more requirements that you must fulfill before applying for moderator. Please, before applying, read through these guidelines and FAQ carefully to avoid any probable problems in the future;
GUIDELINES FOR APPLICATIONS
1: Activity
Criteria: Moderately active before your application
This means that you need to engage in this community. We need EU and ASIA/OCEANIA units who are logging into here frequently and have found a love for this site and see the potential for it's expansion that it will meet in the coming months and years. You need to see this as something you want to stand by for awhile. Not as a passing moment.
2: NON-Biased
Criteria: Accepts to not handle their friends, or stanned groups if they can not see with an objective gaze.
This means to not personally punish/handle your friends, lovers, family, bias groups or anyone you feel you will not be fair to. There are many people who have the quota who can not be fair to their favorites or friends. No one will be treated better than the other. We will remain equal and fair as staff. We are an assistance to the users, but are still users with a love to guide and assist. We are not power abusers who give special treatment to anyone. You will not be one either. If you can't handle it, then you will let another staff member handle the report on your friends or favorites.
3:
Communicative/Interactive
Criteria: Really simple. Just talk to people and be open to answering and helping staff and users.
You can be shy but still be a really helping guy and gorlie. This community is all about kindness, helping hands and fresh faced hello's. Users need to understand that they are important and they matter which is something you should always have ready at hand when they need help or when staff needs assistance.
4: Behaviour
Criteria: Level headed and rational
You will run into many types of situations: some stressful, some not. As such: you need to be able to remain rational and level headed. Don't lose your cool and lash out at users or situations, etc. If you feel you cannot handle a situation calmly, please back off from the situation and ask a Senior Moderator to assist you. We are here for you.
IMPORTANT FAQ
Do I have to be active frequently without breaks?
A main occurrence in joining an online community is that we are all still regular users. We possess jobs, still continue with schooling and have emergencies to attend to. You can still check in for a hiatus, or inactive notice. Just please inform staff and if it's too personal just say you're taking a break. We're a team and we'll watch out for you.
Will other regions be accepted?
In time, yes. More position openings will be become available and likely even more than just moderators.
What is the difference between a moderator and senior moderator?
A moderator will be able to choose two sections to be placed to. They also possess warning points. Senior Moderators possess all criteria due to their experience and ability to work with our program software, Xeno. As I stated: it is possible to slowly move up, but it takes time and dedication. Our application is for Moderator only.
Do I need to have former experience of moderating?
It'd be ideal if you have previous experience of moderation, however it isn't a necessity. The moderators that will be accepted will be personally taken under the wing of Senior Moderators to ensure that they're capable of utilising their tools and using said tools to enhance user experience.
At what age can you apply?
17 and up are appropriate ages that can apply. It's closer to the age of graduation from high school.
If thus fur, you have fitted all the current categories and are satisfied that you will make a good candidate to join our team, then please go ahead and join! Just to serve as a reminder, we need ONE EU moderator and TWO Asia/Oceania moderators!

If you have any further questions regarding the application process, or the role itself, please either DM me (@Discipline ) or @bulletproof as we're the Senior Moderators for these two time zones currently. The closing date for these positions is the 17/03/2019, so please keep that in mind if you're waiting on applying. Similarly, if you're applying for the role, please DM the application to me or @bulletproof
APPLICATION FORM
CLOSING DATE:
17/03/2019 (TIMER)
Thank you everyone, I hope to see many applicants as I'd love to see new faces on the team!
Last edited: