Joined

29 January 2023
Messages

47
Reactions Received

27
Points

843
Location
Fandom

OnlyTrue
Gender

Female, Other
Pronouns

Human Being Psycho

PICK
guidance
Arrest of 'Korean Killer' who even prepared an elderly mask.. What is the FBI's "entrapment" method?
Entered2023.03.17. 5:01 AM
Original article

Reporter Moon Young-jin
7
5
Main articleSummaryBot
Using the Text-to-Speech Service
Change the font size
Send SNS
Print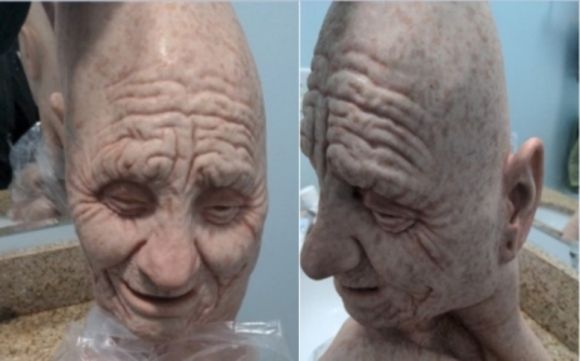 An elderly camouflage latex mask that Corsiac was carrying at the time of his arrest. Source=FBI
A Korean man who was trying to get a murder request has been arrested by FBI agents.
According to foreign media such as Fox News in the United States on the 16th, Corsiac (41), a native of Maine, USA, reportedly tried to kill a businessman for a commission fee of 5,6500 dollars (about 1 million won).
The FBI has been investigating Corsiac's communications since January, when he obtained communications from the Federal Department of Corrections (BOP) in which he expressed his desire to "commit murder in exchange for money."
FBI agents, posing as members of a multinational criminal syndicate, have met with Corsiac several times in New York and Boston over the past two months. The agents then commissioned a contract to murder a fictitious businessman who was reportedly staying at a Midtown Manhattan hotel, which Corsiac accepted.
Corsiac was arrested on Jan. 8 by undercover FBI agents while traveling to commit the crime. At the time of his arrest, Corsiac was in possession of four firearms, a bulletproof vest, hundreds of rounds of ammunition, a camouflage latex mask, a rifle scope and a magazine.
Corsiac has since been charged with murder (up to 4 years in prison) and possession of a firearm (up to 10 years in prison).
FBI Deputy Director Michael J. Driscoll said, "The defendant ignored the preciousness of life and planned an act of violence in the middle of Manhattan," adding, "The FBI will not tolerate the inexorable attempt to take the lives of others and will bring them to justice."
Youngjin Moon (
[email protected]
)
Journalist Profile


Reporter Moon Young-jin
subscription
Subscriber
0
Number of cheers
579
Copyright (c) Financial News. All rights reserved. No Unauthorized Reprint or Redistribution.
This article was published in the press world section.



subscription
Press editorial news right from the main Subscribe today!
https://n.news.naver.com/article/014/0004982951?cds=news_media_pc&type=editn