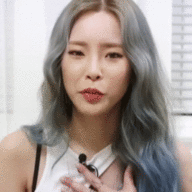 Joined

8 November 2018
Messages

1,860
Reactions Received

13,182
Points

5,224
Location
Website
Fandom

EXO-L?
Gender

Female
Ship
Wreck
Were there any artists you thought were overrated at first but then grew to love?
For me, when I first heard Red Velvet's titles (namely, Russian Roulette), I thought the group was overrated. A lot of their notable title tracks were 'Red,' which was not my style at the time. When I finally listened to RV's albums, I started to like them, and they were solidified as one of my favorite groups by the time Peek-a-Boo came out. Also, their Red side is amazing now.
Another one is Bewhy. I knew he was a great rapper but his rap seemed to be stagnating and I didn't understand *all* of the praise. Most of his music didn't particularly impress me either. However, this year my opinion on him did a 180—he released a fantastic album where he produced nearly all the tracks alone (whereas before I thought his producing was alright). I was really blown away. He's definitely one of my favorite K-rappers now.