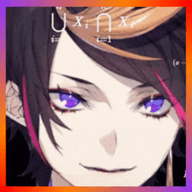 Stay • Czennie • Teume • Moodz • One-It • Villain
.
.
.
Joined

12 November 2018
Messages

36,955
Reactions Received

64,065
Location
Website
KS Coins
Fandom

Multi <3
Gender

Female
Pronouns

she/her
Ship
Wreck
Interested in revamping a badge set that wasn't included in the 2021 Revamp Season? This is the thread for it. Here with the help of your fellow users you can petition to the Awards Team to have a set of badges revamped that is not in the original list.
Please read and take note of the following badges that can already or have already been claimed for revamp. If the set of badges you want to revamp is NOT included, read further to see the guidelines to petitioning the Awards Team.
Eligible Groups/Soloists for 2021 Revamp
After School/Orange Caramel
BAP
Block B
IOI
Infinite
Miss A
VIXX
Wanna One
AKMU
BOL4
IKON
KARD
Lovelyz
Momoland
Nu'est
OMG
SF9
Super Junior
Weki Meki
Crush
Dean
f(x)
X1
Dreamnote
Mamamoo
TVXQ
Heize
Lee Hi
Luhan
Z.Tao
What are the rules for creating and submitting a petition?
Rule 1: The group or artist badge set in question must not have been revamped or created in the year 2021 or 2022.

-----

Rule 2: In order for a badge set to qualify for a petition, you must have a total of 6 users including yourself agree to vote for the badge set in question. If you or the other users fail to vote for the revamps you ask for, you may be suspended from submitting or participating in future petitions. There may be extenuating circumstances that prevent you from voting for the badge set, however the Awards Team will be careful about accepting petitions from users that have a history of not voting for their petitioned badges.

-----

Rule 3: In order to "agree" to the badge revamp petition, you must react with "Like" or "Love" to the original post and reply to it saying, "I agree to vote for these badge(s) should the petition be accepted". Please copy this format for replying to a petition, as it is the way that you will be taking responsibility and acknowledge that you know what you are signing up for.

-----

Rule 4: You may only submit ONE petition at a time.
When one is being deliberated by the Awards Team you may not submit another and it will not be read through until the other is decided on. You however may agree to more than one petition at a time. Please note that if you post a petition before it reaches 6 total users, it does not guarantee that your petition will be submitted or accepted. Petitions that reach the appropriate amount of users FIRST will be taken into consideration first.

-----

Rule 5: Badgering or pushing others to vote for your petition is strictly frowned upon by the Awards Team.
It is fine to ask your friends to vote for the badges you want but they also have the right to report you to us if they feel pressured or uncomfortable with the situation. If it is found that you are pressuring others to vote for your badges, then you may be stripped of all badge OP and badge petition privileges indefinitely.
What happens after I submit?
If your badge revamp petition goes through, you will be allowed two weeks to decide if you as the petitioner would like to claim the OP yourself. If the two weeks have run out and you have not decided, the group will be put into the official revamp list to be claimed by the first user who follows the rules and DMs the Awards Team accordingly.
-----
If you have read and agreed to all of these rules, see below for an example of how to submit a petition to have a badge set revamped.
Badge Petition Request Form


Name of Artist: ----
Date of Last Revamp: Include the date as well as a link to the last revamped thread
Reason for Revamp: (if there is another reason besides not being included in the official list you may put it here)
Users
:
1. Petitioner: Put your username here as the petitioner
2.
3.
4.
5.
6.
Here is an example with a screenshot of how to submit a petition
The form:
Don't forget to like (love is fine too)
And then copy this format to agree to the petition, if you don't you may be asked to edit your post or repost with the correct format

Please feel free to leave any questions below and we will try our best to clarify things for you~
Enjoy your petitioning!
​
Last edited: