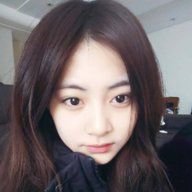 Joined

3 December 2018
Messages

3,139
Reactions Received

11,357
Points

4,006
Location
Website
Gender

Male
Bar Bar Bar Is Nothing Short Of A Masterpiece Of Korean Pop And I Will Accept No Lesser Designation
The helmets. The up and down bobs. The dabbing.
What great sorcery is this? HEY YOU GUYS!
When Choa dabs. It's like God is speaking to you.
If all PSAs were like this we'd all wear seat belts.
When that chorus kicks in it feels like doing a foot long line of candied coke to the sound of infectious aegyo.
Jumping! Yeah Jumping! Everybody!
I feel like I'm 12 again and crazy.
Like I could challenge Santa to a Reindeer race and beat that bastard on sheer cuteness and gumption.
Play this for the depressed and forlorn!
Sing this to the children!
Have them learn the dances and the dabs!
This will save the whole damn Republic. The entirety of Korea and World (well maybe not the US. We crazy.)
They'll stan Choa and Way and Ellin and Gummi and badass Soyul and then....
AND THEN....
SALVATION!
Holy fuck it's miraculous isn't it.
*eyes unglaze*
I've nothing left to say. That's it.
I'm just gonna play this again. Stan Crayons.