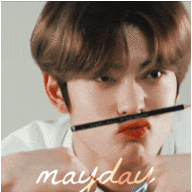 Joined

25 September 2018
Messages

8,184
Reactions Received

27,086
Points

4,861
Gender

Female
A recent CF done by
Ella Gross
for Baskin Robbins has recently been gaining some negative attention. Neitzensare accusing BR for "sexualizing" the 10 year old star, as the camera zooms in on her mouth as she eats the icecream. Hours after the release, the advertisements were quickly taken down by Baskin Robbins, although
uploads
are available online. However, the uproar didn't end there; as BR didn't actually appear to sexualize Ella in any way, many were quick to shut these speculations down immediately. However, despite their efforts, this didn't stop people from sexualizing Gross. In addition to the already massive comment section filled with sexual comments, a large portion of these comments received high amounts of likes, some up to 3000. (As these are quite vulgar, I will put them in a spoiler for you to view at your own risk.)
Baskin Robbins released an official statement shortly after the controversy arrived, as those people who made the pedophilic comments blamed Baskin Robbins for making the CF sexual to begin with. Contrary to the accusations that aspects of the CF (such as the clothes and the scenes) were purposely sexualized, the company stated that both Gross's parents and the company had come to an agreement on how Ella was to be portrayed in the video.
"We believe we put on Gross a typical amount of makeup for a child model and clothes from one of the child-wear brands that Gross was modeling for...But we removed the image after accepting customers' opinions." - The Korea Times
Many were not content with this statement, as rather than apologizing, it simply "justified" their actions. Despite the large number of pedophiles, the public stood up for Ella and Baskin Robbins on social media platforms.
Gross's mother went to IG to speak up about the issue, expressing her concerns in a lengthy. but honest paragraph.
Ella's company, The Black Label has not spoken up about this. Though a week has passed, many neitzens are still enraged. What are your opinions? What do you think of the whole situation?
​
I couldn't find any thread about this anywhere, so if anyone knows one, please report this.
​
Last edited: