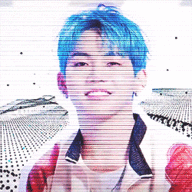 Joined

21 February 2019
Messages

9,507
Reactions Received

26,068
Points

20,526
Location
Gender

Male
Obviously, this is very subjective and based purely off of my own opinion but I want you to REALLY think about it for a second, let the idea soak into your pores and you'll realise that I'm correct (as I am with most things). Here's my reasoning:

1) They've NEVER had a bad title track since debut!
2) All of their MVs are ICONIC!
3) I can't think of any other currently promoting girl group who are so hands on with production!
4) Their stage presence is just *chef's kiss*!
5) Soyeon is quickly becoming Korea's Nicki Minaj A.K.A the go to girlie for a female rap feature!
6) Each member has a totally distinct voice and I never get confused about who's singing what part!
7) Their choreo never disappoints!

There's probably so much more but this is as much as I can be bothered to type out right now if you have anymore reasons please suggest them down below!
​