That despite no one commenting on a thread of yours that someone may have paid attention, maybe a guest, maybe a silent user, someone
That the MV in your sig may have gotten a person to at some point stan the group
That even tho you don't speak often people remember you for your positive personality
That the anon you made 2 years ago may still be being viewed to this day and laughed at cause it was so outrageously funny
That a comment supporting someone, that the person may have never answered, actually helped that person get through the tough time
That that one time you said you found your moms best friend snorting cocaine in your bathroom, made someone laugh and their day better
That we on the forum do much more than one might imagine just be talking to each other
There are invisible strings we all pull that connect us to people we may have never met or talked to but it gives us a hidden purpose and I hope you remember sometimes that even the most useless looking comment may have made someones day!
@Darth_Ozy
@Darth_berries
@yoda_jen
@Reo
@Ahsoka
@darthraine
@fanysmoon
@Darth_Kuro
@wench
@Queen
@Lady_Camellia
@Gogije
@hojipoji
@maruberry
@Bookworm
@Darkyoda47
@eclipsoul
@kodoku
I tagged y'all for 2 reasons
1) I probably count you as a friend or at the very very very least a person with exquisite taste (which I also usually find to be a friend)
2) and you've made a great impression on me that leaves me feeling like when I see your name/DP that there might be something fun/interesting written for me to enjoy!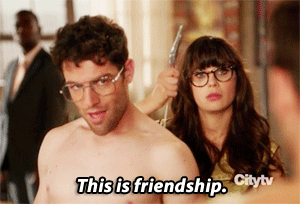 There are others but y'all are either the first ones that came to mind or just the most recent examples!
I'm going to sleep so I'm curious to see what y'all think, tomorrow!
If this isn't the most wholesome thing I've written in my life...idk what is
​