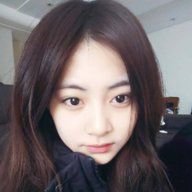 Joined

3 December 2018
Messages

3,141
Reactions Received

11,359
Points

4,106
Location
Website
Gender

Male
Do You Play Video Games?
What are you favorites? Has your gaming changed over time? Don't do it anymore? Favorite genres?
I love RPGS.
Some of my favorite games of all time.
Legend Of Zelda: Ocarina Of Time
Legend Of Zelda: Majora's Mask
Legend Of Zelda: The Windwaker
Elder Scrolls III: Morrowind (+ All TES games)
Arcanum: Of Dreamworks and Magick Obscura
Fallout: New Vegas (+ All Fallout Games)
Star Wars Galaxies
I used to play much more. Now I play every once in awhile when I have some time. I also don't have the attention span I seemed to when I was young. I mostly stick to an hour or 2 sessions. Usually on kicks every now and then. Spend more time reading about games now than I do playing.