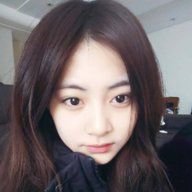 Joined

3 December 2018
Messages

3,141
Reactions Received

11,359
Points

4,106
Location
Website
Gender

Male
Eman Recommends: Old Movies
I grew up on old Abbott & Costello comedy films.
I used to watch them with my father. He loved them. And so then did I.
I loved them so much when I'd go on trips with my father to Colorado to ski, he'd let me bring a little tv/tape player combo in the truck and I'd wrap myself up in my blanket with cocoa beside me in the cup holder and watch their movies back to back in the backseat during the long road trips to the mountains.
Abbott and Costello were a famous comedy duo that started out in radio in the 1930s and then became huge during the 40s and into the 50s, where their films topped the box office.
As an act they fit the "straight man - funny man" double act originated from vaudeville. This is where one individual is the "regular" person and the other is the "comic or foolish" one. The audience is generally meant to identify with the straight man and the comedy derives from the interaction and disparity between the pair.
In Abbott and Costello's act, Abbott is the straight man. And Costello, the funny man.
The pair made a ton of great movies during their run so there's lots to explore.
The pair is great and Costello particularly is really loveable. The situations these guys get in are hilarious and always entertaining.
They find themselves in all sorts of predicaments from becoming cops, to getting married, to being drafted into the Foreign service, to being haunted by ghosts, attacked by Dracula, to chased by The Mummy.
If you like old movies and enjoy good wholesome humor, you'll love their films.
They still hold up today in my opinion.
Here's their most famous skit, Who's On First?, probably the most famous American comedy performance of the 20th century.
And here's a trailer for my favorite film of theirs, Abbott and Costello Meet Frankenstein:
Other favorites:
Hold That Ghost
Buck Privates
In The Navy
Pardon My Sarong
Abbott and Costello Meet The Mummy
Abbott and Costello Meet Dr. Jekyll and Mr. Hyde
Among others.
Thought I share. In case others want to check it out.