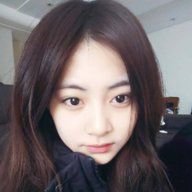 Joined

3 December 2018
Messages

3,141
Reactions Received

11,359
Points

4,106
Location
Website
Gender

Male
Eman's Hall Of Trading Card Heroes
Today is the day of days.
Thanks to a rag tag team of Legends I got not only Tzuyu Angel! But Nayoung too!
2 of my dreams in less then 2 hours.
It didn't happen by magic.
Like any good RPG this was a heroic quest!!!
With lots of heroes who need recognition.
Eman's Hall Of Heroes.
@Drew_B
was the
Scout Hero
.
He crept ahead into the wildlands alone with his cunning and agility. Testing the ground and looking for tracks and whispers of trades. Like a valiant rogue.
@DarlingBlue
was the
Samurai Hero
Taking the initiative into their own hands. They came into the village as a warrior, seeking out their fortune and honor like the roaming Ronin class of old.
@OnlyCalB
was the
Diplomat Hero
They used their wit and cunning and talent for communication to deliver an intricate web of statescraft and commerce, an elaborate exchange only a great mind could formulate.
@Yili
was the
King Hero
Noble and steadfast. They used their will and regal foresight to see the good sense in securing their kingdom through exchange. They offered gold now for the promise of armies later.
All Hail The Heroes!


Thanks guys!
Last edited: