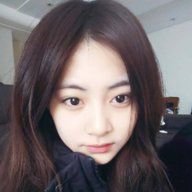 Joined

3 December 2018
Messages

3,048
Reactions Received

11,148
Points

41,734
Location
Website
Gender

Male
Eman's K-Drama Favs - (Vol. 2)
Hello.
It's Eman. K-pop lover and K-drama fiend.
I spend about half my "Korea time" watching k-dramas.
I think k-drama offers some of the best, funniest, thrilling, and most romantic stories one can find. They offer an experience that is hard to find in Western entertainment.
So in that spirit I'd like to offer some recommendations.
Last time we explored
angsty melodramas.
Today. Something different.
Here we go.
Inspiring Generation (AKA Age Of Feeling) (2014)
Genre:
Period Drama / Action (Martial Arts)
Set-Up:
A young Korean fighter from meager origins rises up to protect his family and people from powerful enemies during 1930s occupied Korea.
Cast:
Kim Hyun-joong, Im Soo-hyang, Jin Se-yeon, Yoon Hyun-Min
Comment:
A great period drama that aspires to be more than a simple fighting drama. Dramatic, tense and exciting, moving and romantic. This remains one of my all-time favorite dramas. Kim Hyun-joong is great as the stoic yet principled hero. Im Soo-hyang gives the best femme-fatale performance I've ever seen in any Korean drama ever. Sexy, dangerous and dynamic, she is absolutely exceptional. The best performance in the show bar none. Jin Se-yeon shines as the pure and devoted romantic interest. Features a sprawling supporting cast that manages to assemble some of the most memorable characters of any drama I've watched. Overall great production values and devotion to depicting the period. Also features an excellent original score. I highly recommend it.
Trailer:
(Official)
Official teaser: Inspiring Generation
(Fanmade)
The Prime Minister And I (2013)
Genre:
Romantic Comedy / Drama
Set-Up:
A stuffy, dignified, newly minted Prime Minister and a plucky, young celebrity gossip reporter are forced into an unlikely contract marriage.
Cast:
Lee Beom-Soo, Im Yoona, Yoon Si-Yoon, Chae Jung-An
Comment:
Some really hilarious interactions and characters. Beom-Soo and Yoona have great chemistry together. My favorite performance from Yoona. I think she fits this sort of material perfectly. Yoona's character's father is so funny and endearing yet heartbreaking. Many of the usual contract marriage trappings, co-habitation, hate each other at first but then come to love each other fare. Overall a great mix of comedy, romance, and drama. One of my favorite rom-coms, and I believe, an entirely underrated one.
Trailer:
Feel free to comment! Recommend your own dramas! Whatever!