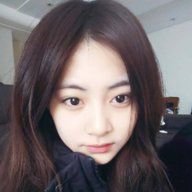 Joined

3 December 2018
Messages

3,058
Reactions Received

11,188
Points

41,734
Location
Website
Gender

Male
Eman's K-Drama Favs
Hello.
It's Eman. K-pop lover and K-drama fiend.
I spend about half my "Korea time" watching k-dramas.
I think k-drama offers some of the best, funniest, thrilling, and most romantic stories one can find. They offer an experience that is hard to find in Western entertainment.
So in that spirit I'd like to offer some recommendations.
That Winter The Wind Blows (2013)
Genre:
Romance / Melodrama
Setup:
To save his own life, a handsome swindler from the wrong side of the tracks becomes involved in an elaborate con posing as the long lost brother of an icy, rich, beautiful chaebol heiress, who happens to be blind.
Cast:
Jo In-sung, Song Hye-kyo, Kim Bum, Jung Eun-ji
Comment:
Heavy and romantic. This drama features some of the most romantic scenes of any drama I've ever watched. The tumultuous love-hate relationship between the two leads is as beautiful as it is thrilling. Song Hye-kyo and Jo In-Sung have electric chemistry. In-sung's performance is astounding. My favorite male lead performance of all time. Masculine, vulnerable, conflicted, romantic, and above all mesmerizing. You can't take your eyes off him. Song Hye-kyo is excellent as the ice-cold heiress with a wounded heart. Kim Tae Woo serves up one of my favorite villains of all time in his threatening and dynamic Moo Chul. Beautiful cinematography. If I had to choose my one favorite drama this would be it. It's the kind of heavy, moody, and romantic story that sticks with you well after it's over. I cannot recommend this drama more highly.
Trailer:
(Feat. OST)
Beyond The Clouds (AKA The Full Sun) (2014)
Genre:
Romance / Melodrama
Setup:
After serving time in prison for a murder he didn't commit, a con-artist vows to exact revenge on those who falsely imprisoned him. His con becomes complicated when the daughter of the object of his revenge, proves herself more lamb than wolf.
Cast:
Yoon Kye-sang, Han Ji-hye, Cho Jin-woong, Kim Yoo-ri
Comment:
My other favorite drama of all time (tied with That Winter The Wind Blows). Another moody and romantic melodrama. Yoon Kye-sang is my second favorite male lead performance, behind Jo In-sung in That Winter The Wind Blows. Han Ji-hye is beautiful and vulnerable, one of my favorite female lead performances. Also features my favorite second lead performance by Cho Jin-woong. The whole show is angsty, extremely romantic and beautiful. The chemisty and love-hate relationship between the two leads drives the show. Again, if you like moody and romantic melodramas tinged with revenge plots, you'll love this.
Trailer:
(Feat. OST) (*One of my favorite songs of all time.)