One Can't Not Love Bona
.
.
.
Joined

1 October 2021
Messages

12,200
Reactions Received

34,917
Points

4,150
Fandom

Multi
Gender

Female
Ship
Wreck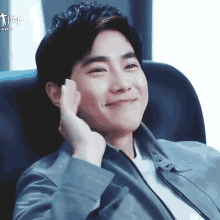 Hi exols!
Welcome to the
Official Exo 2021 Badge Revamp Thread


Suggestion Period:
November 11, 2021 to November 25, 2021
Voting Period:
November 26, 2021 to December 10, 2021
Rules
Badge size must be 77x77
Please use rounded corners [50]
Use official photos
Covered faces or side profiles are allowed if the idol is easily identifiable
Do not use badges from other forums
Use high quality photos
Please refer to the badge making tutorial
here
if you have not made badges before!
Badges Needed
- Exo Group
- Exo-CBX
- Exo-SC
- Xiumin
- Suho
- Lay
- Baekhyun
- Chen
- Chanyeol
- D.O.
- Kai
- Sehun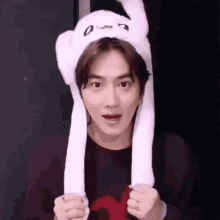 Current Badges
@Exo-L
This is a one time use of the tag, if you want to continue being tagged, please vote in the poll and/or comment below!
Then you will be added to the ...
Taglist
@Vikki
@Goldenstar
@lexus
@Yili
@E_X_I_D
@FrostyMaple
@Chilly
@Xeulgi
@QueenieLime
@Juniverse
@brekker
@moonlight
@xtra
@NASA
@chainyviolet
Have fun and let's get great badges
Awards Team if the Suho gifs are annoying, I'll remove them
​
Last edited: