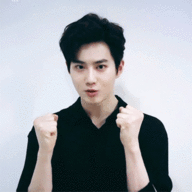 Together, Just be joyful tonight.
.
Joined

28 October 2018
Messages

1,466
Reactions Received

6,248
Points

3,476
Ship
BUT not in the sense that you think.

SM has expressed interest in having a KPOP group system similar to JPOP groups since 2nd gen. They wanted SUJU to have a rotational unit which would change each year, every idol that debuted under SUJU would specialise in something (Eg. Leeteuk with MCing) and those members would go into their respective businesses. However, this failed because the fans got too attached to the lineup that we know today, as Super Junior. SM had to jump ship with the idea of a rotational lineup but instead experimented with the idea of having a group be under it's own label. Label SJ has been running since 2015, and we've seen the wide range of experimentation that SUJU has done with their music since.

So, after failing to work with the JPOP system, SM decided to take a different approach, which was EXO. Two units were debuted, Korean and Chinese. However, it wasn't received as easily, EXO in truth struggled up until the release of Growl which boosted their popularity. Finally, SM's experiment was starting to look better and better, but then overdose came quite literally. The project that was EXO-K and EXO-M crashed with the departure of Kris and Luhan (Then later Tao) as EXO was forced to combine into one. Why did this fail despite EXO's immense popularity? Because SM launched EXO separately as a experiment, to see how people would respond to a unit group. The results came in mixed, the debut was very rocky as the group struggled. Then it seemed to work after growl, but they couldn't continue to see whether a unit group was worth it as Kris and Luhan left shortly after EXO rose to fame.

Now, RV. Rotational lineup? Done, failed. Unit Group? Done, mixed response. So, what else is left? Split concepts. Instead of creating units or a rotational unit, why not have a rotational concept? Arguably, this idea wasn't too bad as RV is doing well for itself. However, the problem is that the members themselves clearly aren't a fan of some of the concepts. With some songs, some members don't look as excited, where they don't feel motivated to perform the songs. Not only this, but fans are also left uncertain with each comeback. Some sounds definitely work whereas others don't. It makes it hard for fans to identify RV as one thing due to the switch between the 'soft' and 'badass' concepts. Some fans come and go depending on the concept that they're working with for a specific concept and it leaves the group walking on a rocky path.

Now, the next experiment is NCT. Units, rotational lineups and switch concepts (between units). The only thing that is missing from NCT is to be under their own label, but how long will it be until they actually are under their own label? Do you think NCT will be a successful experiment or will it be another failure in regards to achieving a similar system to JPOP groups?