Try To Make Yourself A Work Of Art
.
Joined

26 August 2018
Messages

3,754
Reactions Received

21,430
Points

12,114
Gender

Male
Ship
It's been wonderful preparing gifts for
@Kiseki
& I kind of assembled a compilation of my talents to present him a priceless collection of gifts.
I always see you as a really headstrong person with a strong ability to argue(in a positive way) who always has an opinion on everything.
Your knowledge on groups & other subjects is something you should be proud of.
Your tournaments are one of the most things to participate in on this Forum as well.
Thus, you deserve the best set of gifts for making the Forum so happy.
I hope I was able to deliver.
I had always wanted to draw Jiho in Indian adornments & look at what happened.
All aboard the Chuu Chuu Train!
With the help of my friend
@Darjeeling
, I've prepared you a banner that you can use all year in your tournaments!
SpeakPipe allows your customers, podcast listeners, blog readers and fans to send you voice messages (voicemail) right from a browser without any phone calls.
I sang you a cover of Oh My Girl's "Guerrilla".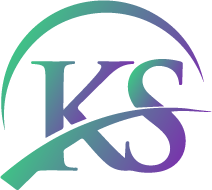 INFORMATION: BIRTH NAME - Kim Ji Woo (김지우) BIRTH DATE - October 20, 1999(Age 20) BIRTH PLACE - Chungju, North Chungcheong Province, South Korea HEIGHT - 160cm (5'3") WEIGHT - 43.8kg (97 lbs) BLOOD TYPE - A OCCUPATION: AGENCY - BlockBerryCreative LOOΠΔVERSE: POSITION(Unspecified) -...

www.kpopsource.com
The Chuu Chuu Train has come to take you to the LOOΠΔverse, once again.
I want to thank
@Chlorine
& the others for preparing such a wonderful event.
Giving gifts & receiving them is a wonderful gift in itself & it brings a smile on the most stone-hearted man's face.
I hope you enjoy my gifts Ki-kun, as much as I enjoyed preparing them.
Have a Merry Christmas & Happy New Year!