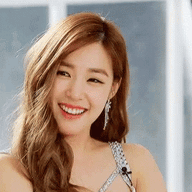 Joined

25 August 2018
Messages

6,177
Reactions Received

27,263
Location
Website
KS Coins
Fandom

SONE
Gender

Female
Pronouns

Noona

​
First, welcome to kPopSource! We are happy that you found our forum and are interested in learning more about how it works. I would suggest that you read up on our
Help
page before proceeding with this thread. While most things in our forum are pretty much self-explanatory, we understand that not everyone can understand everything immediately with the new forum software. Let's proceed step by step, shall we?

Let's start by going through our
Rules
page. It's advisable so you won't break any rules in the future. We also have a section regarding our
history
, so you can have a deeper understanding of us and what kpopsource is all about.

Kpopsource offers the following user titles for users based on their number of posts:
Flop (When they first join)
Trainee (requires 100 posts)
Nugu (requires 500 posts)
Rookie (requires 1000 posts)
Idol (requires 2000 posts)
Celebrity (requires 5000 posts)
Star (requires 10,000 posts)
Universal Star (requires 20,000 posts)
Queen/King (requires 30,000 posts)
Legend (40,000 +)

Here are some helpful links for your perusal when you have time.
Award Badge Request
Frame Request Thread
Cards Request Thread
Guides for them can be found below.



Let's move on to picture guides on how to achieve what most of our forum users have done at the beginning of their adventure on kpopsource. Click on the spoilers on each guide for detailed picture guides.

​
How to start your adventure on KPOPSOURCE?
How to upload an Avatar?
First click your username on the top left of the screen.
Click the avatar image next.
A popup should appear like the following.
Just follow the instructions from there, should be self-explanatory.
How to set up a signature?
When you are browsing Google for the image, make sure you select copy image address and not copy link address on the context menu.
Once you have the link, let's head over to our signature menu. Click the link highlighted in the second image.
Now click the insert image button and add the link you get from google
The signature should be ready now, easy as that.
How to upload a Profile Cover
To start, click on your username in the top right corner of the screen.
Click your username again on the screen that pops up to take you to your profile.
From your profile, click on 'Cover' and then 'Set cover image' on the box that drops.
Choose a photo to import.
Finally, when you are finished adjusting the picture click 'SAVE POSITION'
How to change the theme?
We have 2 themes available.
KS Light (Default Theme)
KS Dark
You can head over to the preference page
https://kpopsource.com/account/preferences
to change your theme.
How do you bookmark threads or posts?
Ever lost track of the thread that you made? or want to bookmark what somebody posted to get back to him/her one day? This is a great tool to use instead of filling up your browser bookmarks.
At the top right of every post, there is this button.
After you click that, that post will be added to your bookmark.
So how to access your bookmarks? There are two ways to do it.
1) User panel
2) You can access your bookmarks through this link.
You can edit your bookmarks to add labels so its easier to filter
Official Kpopsource Taglist
Make sure to get yourself added to this list -
Official Taglist Thread
, it will help you to get notified when users post threads regarding your favorite artists as they will use the list to notify users about their threads.

​
Personalize your account more...
Collect Cards
Avatar Frame
Would you like a cool avatar frame like in the picture below? Head over to
this
thread to request one. You can get an avatar frame when you have 4000 Points since that is the amount a frame costs.
Forum Badges/Medal
Next, we'll go over badges that you see everyone is using and featured on their message panel. Example picture below. Through the thread, you can request your
badges
. You will need to make some posts to request badges. You are eligible for your first badge/medal. Once you reach 100 posts, more information on subsequent badges can be found on the request thread.
Shipping Thread
We have a special feature where you can get shipped with a partner of your choice as long as you get approval from users of our forum through likes, for example, in the picture below. Your partner's name will be shown on your message panel in the forum. To find out more about it head over to the thread
here
.
Shipwrecker Thread
This is like our ship feature above but is an addition to shipping, you will have a user who you can't get enough of but you can't betray your current ship, you can request that used to be your shipwrecker, picture example below. As always, head over to the
thread
to find out more.

​
More Frequently asked questions regarding KS
Artist Thread Directory
We also have artist threads maintained by our users, we have compiled together a list of all artist's threads into a single thread for easy search of your favorite artists. You can head over to that thread through this link.
Ask The Staff Members
Do you have a question? Ask in the Questions subforum. We are available to answer your questions around the clock. For special questions for the Awards Team, we also have the Ask the Awards Team Thread where you can ask specific questions about badges.
Referral System
To gain more trophy points needed to take part in raffles & purchase badges or frames, we've introduced a referral system that will grant you 1000 trophy points for every user referred to our website, but the user who you referred must have at least 10 posts to gain your 1000 trophy points. So how do I start?

Just head over to this link -
Referral Page
How large can my image be?
Avatars, Covers & Attachments 3MB each, to optimize your images, I would recommend using
ezgif.com
to resize your images and uploading them on
imgur.com
Can we request to change our username?
Yes, we give our users a choice to self change their usernames imposing no post limits, but you can only do it once every 60 days. Head over to this link -
Account Details
Can we delete our accounts or request to ban them?
No, but you have the option of self deactivating your account.
Simply head to this link -
Deactivate Account
How large can my signature be?
The signature container is 900px width & 400px height, any more than that will be automatically hidden/cutoff.
How do I earn points?
Trophy points are Kpopsource's currency. They can be used to purchase avatar frames, limited edition GIF badges or participate in Card Raffles. In addition, they can also be paid or gifted to other users. Trophy points can be earned in various ways, such as by participating in events, posting on the forum, gaining reactions, having a certain posts-to-reactions ratio and so on. The list of trophies can be found
here
.
Speed up your browsing experience!
More information can be found in the following thread here -
We're Optimized for 1.1.1.1 & WARP (Speed up browsing experience) - Kpopsource | kpop forum community
Last edited: