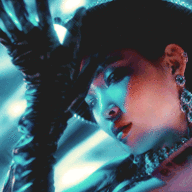 ✧ @karina is the eva to my noora ✧
.
.
.
Joined

1 September 2018
Messages

12,388
Reactions Received

54,808
Points

12,449
Location
Gender

Female
Ship
Ok so in the morning I posted a thread asking for opinions if people would be interested in a series about fitness and nutrition to lose weight, get fit etc. I also promised that the first part will include something about chocolate.
Before starting, I must say that I'm not a dietitian or something, but I learn a lot in the last year for myself.
1. When losing weight, the calories' number is very important. 1kg of fat = around 3500 calories. So basically to lose weight, we reduce the number of calories by 200-300 calories (that's recommended for a healthy method, not more). To bulk and gain muscle when exercising with heavyweights, we eat in surplus with 200-300 calories. Eating too little, like 500-1000 calories a day is bad because the body will get in the starving mode and will store the little you give the body.
2. Losing weight too fast is not healthy. Don't be disappointed if you lose 1kg in a week or two. That's healthy.
3. The number of calories needed depends on age, weight, height, and daily activity. BMR is the number of calories the body needs at rest and you can calculate it online to get an idea. I used more calculators to estimate mine. Don't starve yourself with 1200 calories or something, that's what a baby needs.
4. Eating after a certain hour won't make you fat. There are people thinking that eating dinner after 6 is bad. No, it's not. Before or after 6, calories are the same. The thing is, it's better to not eat something difficult to digest (like proteins) right before bed because your body will be busy instead of sleeping. Also, eating carbs before sleep will make falling asleep more difficult because carbs are basically energy.
5. Do you want chocolate? Get yourself a square when you crave it. The excess is bad. Eating in moderation is fine. I usually go by the 80/20 rule, which means that 80% of my food is healthy and in 20% I indulge some sweets or snacks or something else I would like.
6. Don't try to look like an Instagram model. Love yourself and be healthy! I eat healthily and exercise because it improves my physical and mental health
I'm sorry if this is messy or unclear, I have a lot of things I would like to mention. Maybe in the next part, I can explain a bit about proteins, carbs, and fats? Or about fitness? Please let me know if you have any questions