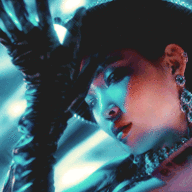 ✧ @karina is the eva to my noora ✧
.
.
.
Joined

1 September 2018
Messages

12,408
Reactions Received

54,866
Points

12,799
Location
Gender

Female
Ship
Ok, here we go with the second part of the Get fit series. I know, awful name, but basically this is me sharing nutrition and fitness tips to get fit, toned, lose weight. In some parts, I might also talk about gaining weight or bulking, but what I'm sharing is from my personal research and my goal was on toning so that's what I know best.
As a disclaimer, I want to add from the beginning that you should love yourself and your body as it is, Instagram models are most of the times photoshop. BUT good nutrition and some sport can have an impact on physical and mental health.
1. Healthy food is known to have micro and macronutrients. Micronutrients are the vitamins and minerals we find in food, mostly in fruits and veggies (reminder to eat your veggies!). Macronutrients are the larger categories of nutrients in food. These are carbohydrates, fats, and proteins. In my case, for toning, I try to have 50% carbs, 25% proteins, and 25% fats in my meals. Of course, every person is different and it depends on personal goals, but I will talk about each category next.
2. Carbohydrates are the source of energy for the body. They can be found in potatoes, rice, pasta, bread, oats, fruits, etc. Eating bread, rice, potatoes is not bad. BUT wholemeal bread/pasta for example is considered better because wholemeal flour is not as refined as white flour so it contains more nutrients and more fiber. As for fruits, bananas are some of the highest in carbs so, when you feel low in energy, a banana snack might help. This is usually my pre-workout snack.
3. Proteins can be found in chicken (especially chicken breast), red meat, turkey, salmon, tuna, greek yogurt, eggs, quinoa, chickpeas etc. I mostly take my proteins from meat but there are plenty of vegan options too. Proteins are essential to building muscle. That's why after exercising, it is recommended to eat high in protein food to help your muscles grow. There are also protein supplements such as shakes and snacks but they are totally optional. I personally don't drink protein shakes, but I do add protein powder in my oats or eat protein bars as snacks because I sometimes don't get enough proteins from food. But again, they are optional.
4. Fats can be found in nuts, avocado, olive oil, coconut oil, eggs, salmon, seeds, dark chocolate. Ok, don't get scared because they are called fats. These are healthy fats that will help with hormones and the absorption of vitamins. Sure, they should be consumed in moderation because they are high in calories, but they are as essential as the other 2 components. Don't compare fats in nuts or avocado with fats in a burger and some fries.
5. Eating healthy food can give you lots of nutrients that will make your body and mind feel better. Lack of nutrients can make you feel weak, tired, sick etc. Fast food, even if it is tasty and addicting, represents empty calories without nutritional value.
I know this was more scientific and nutritional, but I hope you got an idea about macros and how to not be afraid of good food.
I hope this is quite clear, since of course, the topic is quite complex.
If you missed part 1, it's
here
. If you have any other things you'd like me to talk about, or curiosities about the topic, do let me know.