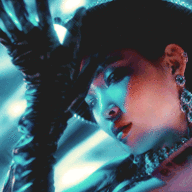 ✧ @karina is the eva to my noora ✧
.
.
.
Joined

1 September 2018
Messages

12,407
Reactions Received

54,861
Points

12,799
Location
Gender

Female
Ship
Ok I know, long time since
part 1
and
part 2
. Anyway, I sometimes see on TikTok random videos from girls trying to lose weight and showing what they eat in a day. And it triggers me a lot! No, it's not healthy to eat 400 calories a day. Or 800. Or 1000. I'm a tiny girl and only for the vital functions I need around 1200. We burn calories by moving, digesting, breathing, doing everything so why not giving the body the calories required to exist? Not eating enough can make someone feel tired, weak, dizzy.
By eating too little, the body
will store fat
, thinking that that's all it will get! It's survival, starvation mode. Even more, when a person dieting on too little calories will start eating normal again, will get fat very quickly. So why the fuss and struggle?
Of course, it depends on the person, height, weight, activity level to decide how many calories are required. And even if you know, you don't need to weight food or something. But as long as you give your body nutriends and not only McDonalds and donuts, 3 meals a day and 2 snacks can be fine. If you exercise, it's even more important to give your body energy. Aka food. That's how it functions. Yeah, basically we eat to live.
I got said that the best diet is the one that I can keep my entire life, which I mentioned in the previous post. A balanced diet, when I give my body what it needs but I can indulge a donut if I want one (ok, not 10) or a KFC menu.
This post is shorter, but I wanted to stress how bs are some diets that involve starving