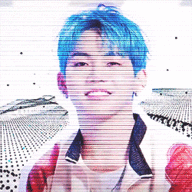 Joined

21 February 2019
Messages

9,507
Reactions Received

26,069
Points

20,526
Location
Gender

Male
The Supreme Court of South Korea has made its final decision on Choi Jong Bum's case involving Goo Hara.
In September 2018, Goo Hara and her ex-boyfriend Choi Jong Bum got into a physical altercation. Choi Jong Bum initially reported to the police that Goo Hara had assaulted him, and Goo Hara countered by reporting that Choi Jong Bum had blackmailed her with a sex tape and threatened to end her career. Both were eventually forwarded to the prosecution on separate charges, but Goo Hara received a suspension of indictment while Choi Jong Bum's case went to trial.
In 2019, Choi Jong Bum was charged by prosecutors with violating the Act on Special Cases Concerning the Punishment of Sexual Crimes (filming body parts without consent), assault causing bodily harm, intimidation (blackmail), coercion, and destruction and damage of property. In his first trial in August 2019, he received a prison sentence of one year and six months, suspended for three years of probation—a ruling that both the defendant and the prosecution appealed.
During his appeal trial in May of this year, Choi Jong Bum pled guilty to all charges except the one regarding nonconsensual filming, and the court sentenced him to one year in prison with no suspension. Goo Hara's family chose to appeal the new ruling, which brought the case to the Supreme Court.
On October 15, it was revealed that the Supreme Court had chosen to uphold Choi Jong Bum's prison sentence of one year. As in Choi Jong Bum's first two trials, the court found him guilty of all other charges, but not guilty of filming body parts without consent, stating that it could not be proven beyond a reasonable doubt that filming had taken place without Goo Hara's permission.
In keeping with the ruling from his appeal trial In May, Choi Jong Bum's finalized sentence is one year in prison.
Source:
Soompi