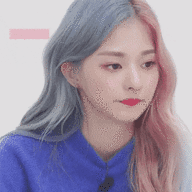 Joined

23 February 2019
Messages

17,118
Reactions Received

56,242
Points

24,749
Location
Gender

Female
Pronouns

she/her
Ship
Wreck
this show has meant so much to me, so, so much.
the first season aired on march 2005, literally 14 years ago, it's almost as old as me.
the show is older than my little sister!
I started watching it when I was 12, so it's been three years, give or take.
i've cried so much, laughed so much, and got so attached to it this past month.
I got to season 8 in two years, but I finally decided to give it another try.
after the main cast dissolved, I watched it at a painstaking pace, but I caught back up.
and it'm so, so grateful. it's taught me to laugh, to live, to love.
there were so many times I felt ashamed and embarssed on behalf of the characters.
so many times and laughed and cried because of meredith and april.
what i'm trying to say is,
thank you for being part of my life <3
I just got super emotional lol, because I heard Chasing Cars again on spotify by accident, and that song (for all of you non GA fans) is one of the most meaningful songs to the show.
@Jimimis
>:( see, I'm not such a bad person for binge watching my eyes out!​