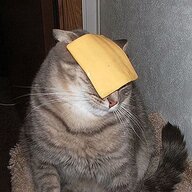 Joined

30 August 2018
Messages

2,556
Reactions Received

15,966
Points

6,711
Location
Website
Fandom

N/A
Gender

Male
Ship
@la_mort_pour_vous
The time is finally here
for a very special day
so y'all better cheer
cause this will hopefully slay
yes it's the birthday of death
a riddle wrapped in an enigma
a lil guy who makes the crowds catch their breath
who defies all mortuary stigma
so have a great day bud and many more
and read all the love people have for you
because these rhymes are hard(core)
now time for me to shoo
​
My dear brother, I wish you a very happy and joyful year ahead. May every day of your life be blessed with rays of hope, joy, love, and sunshine and may you live a long and beautiful life. I will always be holding you back just the way you supported me. Another birthday, so you age gradually. But I do not find any change in you. You are as perfect as before :') May all the best things in the world happen in your life because you are definitely one of the best people too <3
Happy Birthday, Mortie
​

​
Lifessness as deadness
And nothingness as sleepness.
A grave in a cave,
It's the end after the demise.
It's the fate of the brave,
The dissolution of the wise.
Sleep,
If you can keep,
Between the casualities
And the fatalities.
Thralldom
That leads to martyrdom.
Even a cabbage
Has its passage.
Assassination becomes extermination.
Execution becomes revolution.
Killing and deceasing,
Number of lives is decreasing.
Lack of life.
To give rise.
To the creation.
Of annihilation.
Death for you.
Today it's actually the celebration,
A incarnation and origination
Of the one that is responsible
To bring death to us all.
And smiles, big and small.
Stan Loona.
(wrote without poem generator)
​

​
Okie dokes here I go
:llama_cheer:
First of all, happy birthday mort! I hope you have a wonderful day, I really do
You were the first user I interacted frequently with on AKP, and needless to say, it really made my experience there a million times better. From my start as a lost child, you really helped me get out my shell and unleash the inner knife-wielding delulu chick that I never really I had in me. So thank you.
Maybe it's because I'm not online as much these days, but I kind of miss your jobless threads? They were really refreshing and new and it was always really fun to see what you had to say for pretty much any subject, no matter how much of it I didn't understand lmao
Anyways, I'm rambling again.
I think I've said this a lot too but I really admire how dedicated to everything you are? Like updating everyone with Loona takes serious dedication :nods:
Also the amount of languages you know... Henry is shooketh
Also your sense of humour!! I don't think I've ever said this(?). Kind of dark, love it.
oof this is turning out to be way too long so peace out, have an amazing birthday, and Stan Loona
mysteric
​

​
Ohhhh
Mortie, Mort Pie, Mort Mort, Mort La....its been a wild and crazy ride my dude and I have enjoyed every second of it. You and I didn't get off on a great foot and I'm really thankful we were able to push past that and become really good friends who get each other and understand each other. The start was rough but because we persevered and tried with each other we've managed to build a great friendship. I think you are an incredibly bright kid and you always have something interesting to say or to add to a topic.
You've managed to become someone I really look up to despite the age difference because you speak your mind and aren't afraid to speak out when others may go against you. You also are willing to change and grow too which takes a lot, I admire you for many things and I love hearing your feedback on my singing because that helps me grow and improve.
In other words, talking to you is always a treat. Being your friend and getting to know you has been great and learning from you has also been wonderful. I really hope you have a wonderful birthday whether this is late or not.
Happy Birthday Bud!
​

​
Honestly I have no idea where to start this ftom. Especially when am I bad with words but one thing I can say for sure is that you're a great person and an even better friend. At this point, I probably don't even need to compliment your wit and your level of maturity. You're an incredibly calm person and a marvellous friend who's willing to listen to others. You're also relatable and someone I can comfortably talk to. You're soft spoken and well mannered. You also make sure that no one feels left out in your threads. In general, a great person. You always make people feel better too. I have really enjoyed being your friend and talking to you. Since I suck at appreciation, here's a million of hugs.
Happy birthday! Enjoy it to the max.
​

​
Mo Mo,I hear it is your birthday and that makes me smile.
I'm glad that you get to be here alongside with us to celebrate something that means a lot to me because it's the special day you were commemorated into this world.
Your presence is a blessing,and so is your quick wit and logical reasoning. I relate to you a lot to only see things from a more logical mindset than just emotional standpoint.
I've met you from another place we shall not name,but I always knew you would do well. You've made so many friends,and you've always been extremely kind to me and I always find it funny how you're sassy to others. When I find out your age. I was so shocked,but amazed at how mature you truly are. You always are a listening ear and you're very observant. You're like a telescope who makes amazing discoveries,and still provides beautiful images alongside with it. You're someone I do consider my friend,and I was always happy to speak to you or encourage you. There were times you thought no one would care,but look at you now with all your new friends and friends that you've bonded with.
It makes me happy because I really think you're an amazing boy who deserves the best in life and the lights of the world and more.
Thank you for being here and thank you for being my friend and even letting me do my rare rants.
If there was a few people I didn't ever want to disappoint you. You are surely one of them because you're my dear friend. My dear star.
Continue to walk alongside your friends and cherish them even in your darkest moments
Because we wish to polish you and make you shine even brighter than when you first burned
c: I love you a lot my Star.
Thank you for being my friend,and always realize you're an important piece to this wonderful stained glass mural.
H
A
P
P
Y
BIRTHDAY
MO MO!
​

​
Oh mortie how are you doing? Happy birthday to the genius of our forums!!! I know we don't talk that much since my ass is quite inactive these days but l really wanted to say that you are one of the most awesome user in here, intelligent, smart, kind ,you got it all!!
I hope this year brings more love and happiness towards your side, keep being an intellectual, low-key cute and lovely person you are and I LOVE YOU
​

​
Happy birthday~
Thank you for being born, Mortie! I've only started to know you recently, but I'm glad I did. It's fun talking to you and I really enjoy our little interactions. Thanks for being your fun, witty, and occasionally endearing self!
You're still not invited to my Christmas dinner though
​
Mortie, it's hard to describe what you mean to me, but i've been thinking about this for a good lil time(and i mean i regularly think about how great you are too) so i think i should have a good chance of saying smth that accurately expresses how important you are to me. Whenever i'm feeling down or insecure, and come to you, you really do just brighten up my day. I always wish that i can do the same for you. The fact that you consider me your bestie honestly warms my heart. And when i went on, i think skinny's(nah it was kitkat's i checked) profile, and saw you call me ur bestie a while ago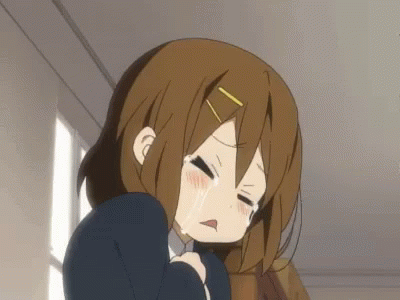 . I always want do be the best for you and there for you. Forever, especially because forever isn't as long as it should be. You're my #1 and i like it that way. You really do compete with my cats for the comforting presences in my life lol. I hope you have a great birthday and a great every other day. I wish i could be there with you in person to give u a hug and wish you a happy birthday and comfort you whenever you feel down and bake u pastries but ig i'll have to settle for trying to help you and give u cheer and support through writing. I feel like i should write more because you deserve all the love in the world but you need to enjoy your birthday and reading's no fun eggs:D(also i kinda suck at lengthy writing rip). I hope that i get to talk to you through every step of your journey through life, and i'll always cherish getting to spend time with you.
Happy Birthday bud.
hope my timing was good <3​