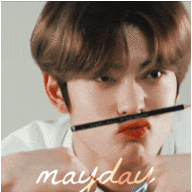 Joined

25 September 2018
Messages

8,170
Reactions Received

27,040
Points

4,761
Gender

Female
I'm my sister's husband girlfriend's boyfriend's wife and he invested some in some JYP stocks a while ago so JYP told him some exclusive information so I'm going to share this to you guys:
​
JYP actually hates women which is why he acts like he loves TWICE so no one finds out he's a masculinist.

​

Chan actually saved the "baby girl" photo and sent it to his boyfriend Felix but he didn't want anyone to know so he calls Stays baby girls

​

Woojin was kicked out for dating JYP's wife's son's boyfriend.

​

Jihyo broke up with Daniel because he didn't know how to put on shower curtains

​

Tzuyu actually owns a glock and practices hunting on the daily

​

The strawberry "costume" Lia wore was actually not a costume, she's genuinely a strawberry and JYP wanted to introduce the idea to the fans first before revealing her true form.

​

Somi actually left JYP because JYP always smelled like stale candy corn

​

RuPaul actually auditioned to JYP in 2008 but got rejected because he "didn't have that star quality". Guess who's laughing now?

​

Jackson offered to donate 100 mil to JYP because they were going broke and they were so humiliated that they kicked all of GOT7 out

​

Jeongyeon and Jimin have been fighting since Spring Day era because Jeongyeon told his girlfriend he washed his face with the same soap he uses to wash his car

​

Chan is actually not as nice as you think, my source said he once ran him over with his car and spat on him.

​
Have a Chaeryoung



Ask me if you have any questions!
So I don't get sued, this is satire and completely a joke. Ty to @Lovely_Cornchips for the idea.
​