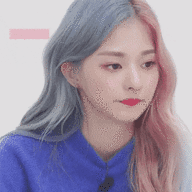 Joined

23 February 2019
Messages

17,116
Reactions Received

56,262
Location
KS Coins
Gender

Female
Pronouns

she/her
Ship
Wreck
BTS is on a well deserved break right now, and I'm grateful for that, but now I'm realizing things I do that make me feel like a horrible ARMY at times.
the biggest one I do that I feel so bag and guilty about is defending myself and my ARMY status from people.
don't get me wrong, I am so proud to be an ARMY, and that's why when people ask about things I like, I say kpop instantly.
I name groups like TWICE, Loona, GFRIEND, soloists like Sunmi and Chungha, and then I get to BTS.
before when I talked about kpop, people just nodded with me, but when I mention BTS, the convo goes one of two ways.
they start going "OMG I LIKE BTS TOO!" and then we fangirl like crazy.
or they give me this disgusted look, like
wow, I didn't expect you to jump on the bandwagon
if they give me that look, I instantly have to say something like, "oh I started following them 2015, don't worry, I didn't do it for hype." and then their face clears and they nod their head, laughing with me. and I've done that wayyyy more than fangirling. so everytime when I defend myself, why do I feel like I'm putting down all these new fans that are so amazing just to earn the approval of someone I want to be a friend with?
(stole
@Hallybell
's taglist)
@blurryface
@MsJimin
@BlueBerryKookie
@Pigeon
@lexus
@Buttercup
@HopeOnTheStreet
@ReadMyFanfic2
@Darjeeling
@Darkyoda47
@Wingfrost
@Soleski
@Salalalala
@deadstar
@LastResort318
@KookievsCookie
@Tpse
@Jungkook
@GoldenBunny
@Foxia
@Chlorine
@mirella[/USER ]@CallMeCat [USER=20]@bulletproof
@PetitBonheur
@potato
@Panda
​