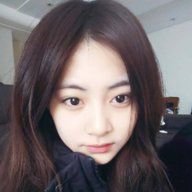 Joined

3 December 2018
Messages

3,141
Reactions Received

11,359
Points

4,106
Location
Website
Gender

Male
I Have A Crush On 30 Years Ago Bjork
It was 2008.
College.
My roommate put on this video one day when we were being young and high.
On comes this strange tiny Icelandic pixie girl growling in some strange beautiful tongue (my bet was on Icelandic
).
I turned to my buddy.
"Who's this girl I want to marry her."
Being high he just nodded in his apathy.
But I was shook.
She's so strange yet so beautiful!
So wonderfully weird! What is she a dream!
I think 20% of the world's male youth circa 1992 must have been madly and deeply in love with Bjork. I'm convinced.
She's so adorable.
The way she talks. Her "I just got electrocuted hair"... Her mannerisms.
Everything.
Plus she's eminently quotable.
"Don't let poets lie to you"
"I read that in a Danish book".
Anyway that initial crush turned into a love of her later career once she left the Sugarcubes.
Here are some favorites...
Great just great.
Perhaps one of my favorite songs of all time bar none.
Another good one.