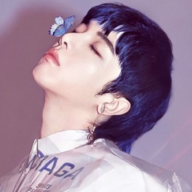 Hua Chen Yu's #1 Martian
.
.
Joined

21 November 2018
Messages

7,026
Reactions Received

27,568
Points

9,106
Ship
And I'm very confident I'll pass but I don't even know how to drive
Like I honestly feel like I might be a hazard to society when I'm on the road and although my family members all fear for their lives when I'm driving, I still feel pretty confident that I'll pass. Like I feel like I'm a good driver even though I don't know the rules and hardly know how to drive. I think there's something wrong with my brain LOL. Luckily I made my appointment for the morning though because my brain stops in the evening so that would have been an instant fail. At least now I can pretend I know how to drive since I'll be conscious of everything I'm doing and remember all the criticisms from my brother and mum.
Honestly though, even though I'm confident I'll pass I won't be sad if I fail. I'm seriously just going to socialise with a stranger. It's been a while since I have spoken to an outsider so I want to just go and have a good time with a stranger. So it's a win win situation either way lol.
Wish me luck anyway though? I just hope that I don't show my true colours in the test...
I guess I'll let you all know how it went
if I'm still alive by the end of it