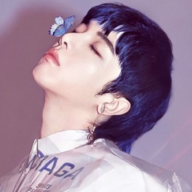 Hua Chen Yu's #1 Martian
.
.
Joined

21 November 2018
Messages

7,010
Reactions Received

27,524
Points

8,756
Ship
Someone I know just told me that they decided to no longer eat chicken so I asked them why and they gave the most ridiculous response I have ever heard in my life.
Apparently it only takes chicken 30 days to grow because they give them hormones and other drugs and those hormones and drugs are the reason we have a sudden rise of gay people. They said that they're scared it might turn them gay...
I asked them where they even heard such dumb info from and they said a journalist on YouTube said it
I don't even know what to say. I just laughed because it was just SO ridiculous omg.
This person is religious so my brother brought up the story of Lut/Lot which was about a gay nation and asked them if they had chicken factories back then too and the person just looked at us with a look of confusion before they dumbly said "they just lost their minds".​