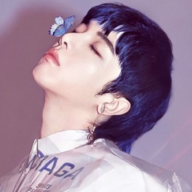 Hua Chen Yu's #1 Martian
.
.
Joined

21 November 2018
Messages

7,010
Reactions Received

27,524
Points

8,756
Ship
When I was 15, I moved to an all girls private (religious) school that my cousins and close family friends all attended. It was supposed to be the school that I was supposed to stay in until I graduated but I only ended up going there for 6 months before my mum forced us to move.

The reason was that one of my classmate's older brother (who was in his late 20s) came to pick up his sister once and saw me talking to one of the teachers (who was a mutual family friend of ours) outside the gates and asked her to speak to my mum and ask for my hand in marriage. The teacher told my mum that since I'm still young we can get married so that we can meet up without it affecting my reputation but we'll only move in together once I turn 18. She also told my mum that he came from a family with a good reputation and he had a good stable job so he would be able to take care of me. At the time, after I heard that I felt special that an older and reputable guy was interested in me. I remember telling my mum that I was even willing to meet him. However, my mum didn't like this situation at all and forced me to move schools and we ended up breaking all contact with that teacher too. We only ever met her like once again since then at my cousin's wedding but our relationship with her family had ended after that incident.

I never understood why my mum had reacted the way she did since at that time I thought it was a good thing and honestly liked that an older and more mature man thought I was pretty and wanted to marry me. I was 15. Having an older boyfriend at the time was cool. However now that I'm an adult, I can't help but feel disturbed by that situation. I can't believe that happened to me and I'm not surprised my mum transferred me right after that incident. Knowing my mum's personality, I'm surprised she even kept it that civil honestly.

It's interesting comparing my thoughts at 15 and 25 and realising how different my mindset is. Like at that age I thought I was mature and understood the world but looking back, I can't believe how immature I was. I was even angry at my mum for rejecting the guy without even letting me meet him.

And now I'm just really disturbed by this and can't forget it. What if my mum had agreed and let me meet him? How different would my life be now? I probably would have been a housewife with a few kids which is the exact opposite of my dreams right now. And I can't believe a teacher was the one who was trying to hook us up. She's a very respected member in our community too and everyone knows her.

I'm just so disgusted by this. I wasn't even out of high school yet and this guy had graduated uni years ago and had a full stable job and everything. Shouldn't this be considered pedophilia? I'm lucky that it was a religious environment so he never approached me by himself but instead asked the elders directly. I can't imagine what would have happened if he approached me himself, especially with the mindset I had as a child...