So I watched first ep (or two) from 11 series that came out this season so you don't have to. Or maybe just cause I was trying to find some good or even decent to watch from this season, which wasn't the easiest task- winter left me spoiled and picky. I didn't check out series with harem/ecchi tags that I usually avoid and anything with adult men getting with teenager girls (which seemed to be plot of several animes this season though what's new), so if you are into stuff like that you need to make that dive yourself.
Must watch & Gem of the season (so far):

Fruits Basket (2019) (Furuba to friends)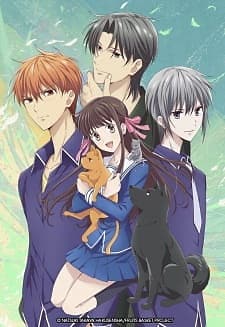 Fruits Basket 2019 is remake of 2001's anime though this time around it promises to follow manga more closely and cover all 21 manga books instead of just first 7 that 2001's Furuba covered. This has earned it nickname Fruits Basket: Brotherhood, and I hope 2019's Furuba does live up to FMA: Brotherhood in terms of readaption of one of classic mangas.
Checking the first two eps, I feel like the remake has sth for everyone, it should give nice nostalgia trip for manga readers, give Furuba 2001 fans more content and also closure and it's well made shoujo anime based on lovely shoujo classic- sth that lot of new viewers will enjoy as well. For someone familiar with old Furuba the art style change can be sth to get used to, it's for me, but the animation is up to date and good, the pacing of story is quick to keep things interesting, but not rushed or too busy, and well story of Furuba is just full of laughter, cuteness and tears so there is going to be a ride of feels for everyone hopping on this train.
The Good- Check em out!

Kono Oto Tomare! / Stop This Sound!
Anime about school club playing Japanese kotos (those big things). Sounds bit.. slow, maybe there is some comedy though? But actually this surprised me pleasantly. I was expecting sth bit boring, but from the first ep there was just dramatic backstories, tensions between characters, even feels.. This is definitely for those looking for school dramas with bit of flare of competition (they are aiming for championships, reminds me of Chihayafuru for those who saw that one). Only three characters introduced in two eps, but they all seem pretty interesting and so do the relationships, this is sth I'm looking forward this season! (I finally found good new one
).
Carole & Tuesday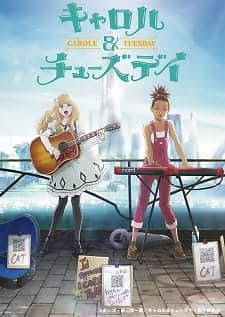 Runaway from privileged family and survivor from refugee camp have dreams of making music so they form a musical duo in somewhat futuristic setting. Another music one huh, well can't complain if the music one's are what delivers this season. I'm not sure exactly what turns the plot will take with this one, but the first ep did include lot of good world and character building and I liked the music it included too, I feel like this will be sth bit unpredictable for me cause the plot really isn't your regular anime plot. Execution so far was on point from animation to pacing of story and characters.
One Punch Man S2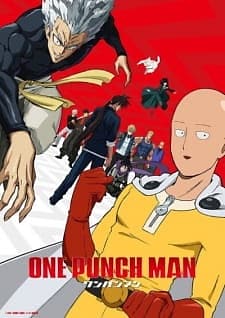 No, I didn't forgot the driving horse of this season- the second season of one of these times most popular and hyped animes. Now to start with I have to admit I'm bit conflicted. There was some issues apparently and One Punch Man changed studio from Madhouse for J.C.Staff for this season and well it shows, the animation is different. There has been discussion on how J.C.Staff isn't quite up to it and I don't quite agree, but for 2nd ep, I have to say it's bit hard to get used to after S1. There was some choices I'm not most into, but I still wouldn't say the animation is bad at all. It's just not best of Madhouse what i feel the S1 was.
Regardless of animation and whether it suffered cause of studio change, the story of this season should be pretty crazy (I'm manga reader so I know xd) and I'm really looking forward to it. I hope the story execution stays faithful and pacing stays good, if it does I think I will enjoy this a lot, they are pretty much covering two of my fav arcs. So J.C.Staff please don't fuck it up, onegai (ʘ‿ʘ✿)
Kimetsu no Yaiba / Blade of Demon Destruction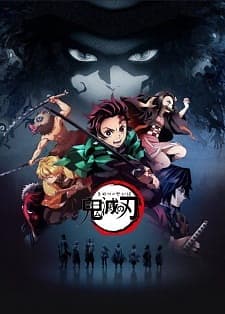 Unlike with One Punch Man S2, this got lot of deserved praise for animation. And with ufotable as studio I would be surprised if the animation was bad. The fight scenes and animation in general is this season best, I feel like it's standout point of this one. For me I wasn't as into the premise of the story, it doesn't feel most original to me. But watching it I have to admit that it does world building well, it does have idea behind it what I respect. I'm not as excited about this one than some others, but this isn't bad in anyway.
There is potential? Maybe?

Fairy Gone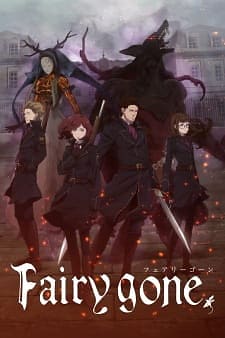 Funnily (to me), this is sth that doesn't seem to be received even that well and I can tell it has faults, but.. I can't help but, being interested. The premise is just for me, it's about some humans being enhanced by "fairies" these monster-like guardians, goverment hunting those who have fairies and aren't goverment operators. I know already this won't end up being masterpiece or even great anime of this season, but it was the potential to be good one and worthwhile, at least to me. The thing between female MC and her blonde childhood friend sounds like some good drama too and I like the design of fairies, the computer animation in this one doesn't really bother me.
Might drop this one though, if I end up being wrong and the plot turns out being bad/boring.
Gunjou no Magmel / Magmel of the Blue Sea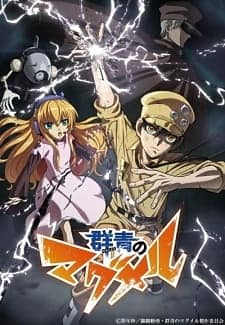 Another one that surprised me bit positively, I was honestly expecting it to be quite bad. Premise is good, new continent with dangerous plants and animals (so pretty much Australia) has emerged in world and people have started exploring it. The male MC is bit too overpowered for my taste, but seems to have quite interesting personality and the first ep had good story in it too, it does seem like this one will follow episodic format of new client and case appearing to MC every ep.
I will definitely check this further, but might end up dropping, I will have to see..
The Ugly-
Not worth even picking up

Sarazanmai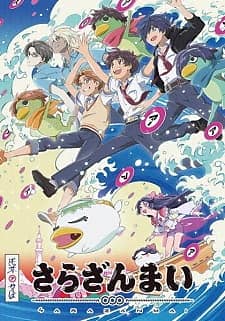 So apparently this is another masterpiece of this creator of deep and thoughtful animes called Ikuhara Kunihiko. And he really likes mindfuck and weird things, really weird things. Now I can take and enjoy bit of mindfuck once a while, but when it becomes to middle schooler launching themselves to giant monster's anus to defeat the monster I have to call quits. And I don't even think that was most disturbing and weird thing that happened in that ep. I get that this guy has fans, but for me I just can't.
Kenja no Mago / Magi's Grandson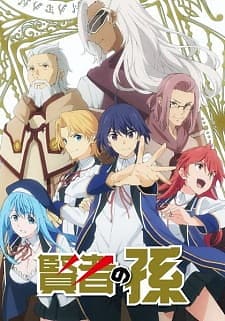 I feel bit bad about this, cause this one is quite popular and it does seem like execution is good too, I mean faithful to original and so on. The animation is great (one of best of the season), the pacing isn't bad.. but i'm just so over this already. This one has all cliches of isekai and overpowered MC, and that combo has been just been seen so many times last year or two, we just had Slime anime with same things end couple weeks ago. Kenja no Mago doesn't really try to make anything new, it pretty much takes most cliched things and overused tropes and just slams them together executing them well, but not really trying to divert them, make fun of them or anything like that. It's kinda just: here is all the things that are now popular and you all like in sweet combo package! Argh, I was so bored through the first ep.
So objectively I think this will be from good to even great depending if plot goes anywhere interesting, but I won't be seeing it cause I'm so done and tired of these tropes right now, I can't get interested of this one at all.
Shoumetsu Toshi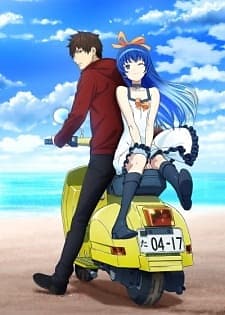 Premise of this one isn't most original in anime word, but still interesting enough for me, but the execution of first ep just wasn't there. The animation wasn't that good, it felt like they tried too many gimmicks. And this is Madhouse so.. they can do lot more idk if they put students to this one who just want to experiment with stuff and don't realize where the balance is. The characters weren't that interesting either and I have feeling this would be mostly waste of time, and well it's based on mobile game so idk really what the expectations even should be. Though I have to admit- I gotta say I actually loved the yellow vespa, best thing about ep 1 xd
Hitoribocchi no Marumaru Seikatsu / Hitoribocchi's Lifestyle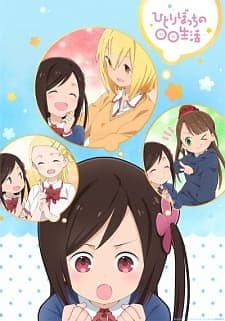 I feel like I shouldn't find this as boring as I find it, I mean I even liked one of supporting characters who was huge part of ep 1, but the main character just.. sigh. The premise and story doesn't seem that bad, shy girl tries to desperately befriend everyone from her class one by one. Even by writing this I'm starting to feel like maybe it wasn't that boring.. but it was. Idk, the execution didn't work for me with that one, one of reason was about me not liking the MC yes. The humor didn't really hit me either, this should be really comedy heavy show so for me not laughing even once doesn't bode well for it. I will leave this one to others.