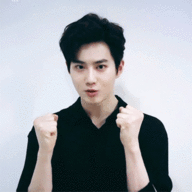 Together, Just be joyful tonight.
.
Joined

28 October 2018
Messages

1,464
Reactions Received

6,244
Points

3,226
Ship
I've recently seen a gofundme for a boy that has fallen off his balcony and needs surgery ASAP, i know that not everyone has money at their disposal to donate, but if any of you do, please consider donating. If you haven't got any, please at least spread the page in hopes that it reaches someone that does have money to donate! As the sister said, time is essence and the surgery needs to happen as soon as possible and I believe that we can gather as a community to help even a little to saving the boy.
https://www.gofundme.com/b2gbm6-money-for-brain-surgery
Thank you if you've donated or shared this campaign.