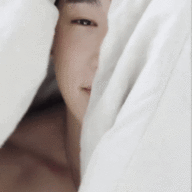 Joined

12 November 2018
Messages

1,738
Reactions Received

4,929
Points

22,124
Location
This includes people here at KS.
There are certain "news" sites whose only point is to post contentious things for clicks and ad revenue.
All you do by engaging with, or reposting their content, is feed into the toxic netizen culture.
When rumours alone can ruin an idol's career, fans need to be more careful.
Too many people tweet, post, or otherwise boost the reach of these toxic and unsubstantiated stories.
If you truly cared about your idols, you wouldn't give the time of day to any site that disparages without proof.
It doesn't matter if it's about an idol you dislike or one you like, you're allowing these people to make money off of bad behaviour.
Maybe today your idol isn't the target, that doesn't mean they're safe from things like this.

For instance, this week's massive onslaught of bullying rumours.
Many of these accusations are against idols in their 20s, meaning these stories are, in some cases, almost 10 years old.
Why does it matter? Why now? Why not when the idol debuted?
Netizens, especially in Korea, are vindictive, jealous, and maliciously target celebrities.
In other cases, rumours have been spread by antis, or fans of other groups to damage the competition.
It's time that Kpop fans of all types come together and put a stop to this.
These stories themselves are a form of cyberbullying.
The truth comes out in the end, it's time we all pledge to hold our tongues without evidence.

Personally, I don't give a damn what an idol did in middle school.
I care about the person they are now, what the people who work with them say.
Where do we draw the line?
When will people understand that giving any sort of platform to places that exist only for their own benefit is a bad idea?
Block these gossip rags, don't bother with them.
No real journalist publishes without at least trying to ascertain the facts.

It's time for all of us to take a good look in the mirror and realize we're part of the problem, but can also be the solution.


Thank you for putting up with my mini rant, you may now go back to your regularly scheduled programming.​
Last edited: