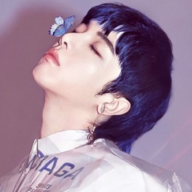 Hua Chen Yu's #1 Martian
.
.
Joined

21 November 2018
Messages

7,010
Reactions Received

27,524
Points

8,756
Ship
It's already the last day of December and we all know what the first day of the new year means...
Dispatch'a New Year's couple.
Now I don't support Dispatch and wish they could be reprimanded for breaching celebrities' privacy but I also can't help but feel curious at the same time and WORRIED since Dispatch seems to hate my faves most of the time.
The New Year's couple will be BIG otherwise Dispatch will get flack and according to SBS, the couple will either be "world star" sunbae-hoobae couple from the same agency or a couple where one (or both) is an actor. According to saesangs though, it'll be the TT couple which I won't publicly post here but feel free to pm me if you want to know lol.
Fans are worried it might be SM since Dispatch seems to hate them though. If it is SM and it ends up being EXO or RV, I'll be happy for them. EXO I don't think I'll have to worry about since we're at a point where we have even experienced marriage but I do worry about RV. Especially if it ends up being Irene...
Anywho, anyone have any guesses? Journalists tend to exaggerate when they say "world stars" so it could easily just be a group that is well known but not exactly top tier level too.
Here are the New Year couples from the past 10 years
2010
Kim Hye Soo and Yoo Hae Jin (actors)

2011 and 2012 were skipped

2013
Rain and Kim Tae Her

2014
Yoona (SNSD) and Lee Seunggi (Actor/Singer)

2015
Lee Jung Jae (actor) and Im Sae Ryeon (socialite)

2016
Junsu (JYJ) and Hani (EXID)

2017
No reveal because political scandal

2018
G-Dragon (Big Bang) and Lee Joo Yeon (After School)
although this was never confirmed/denied I don't think

2019
Kai (EXO) and Jennie (Black Pink)

2020
They played with us but in the end didn't reveal anyone.
The fact that no one was revealed this year means they will go hard tomorrow though...