GG Trash / Roulette Team
.
.
Joined

23 November 2018
Messages

16,644
Reactions Received

42,070
Points

18,306
Location
Gender

Male
Pronouns

He/Him/Card Master
K/DA Badges for KS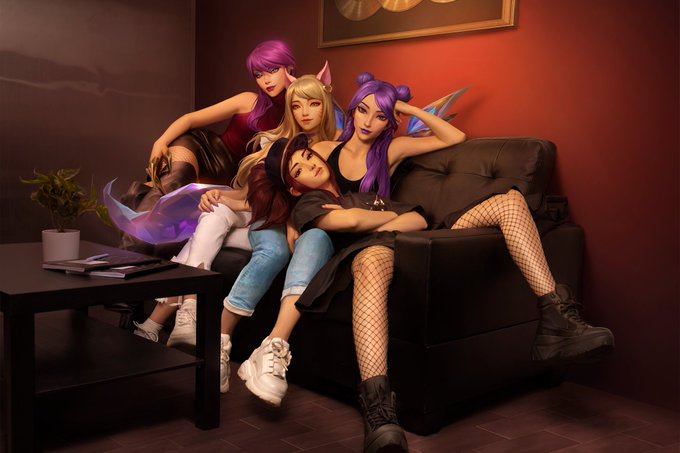 At the moment, K/DA doesn't have badges on KS. The decision
currently
, is that it's due to them being a virtual group, and the focus should be on real idols/artists.
However,
@Awards
@Awards Lead
is open to discussions and ideas, and that is if demand is there and users like the idea, the Awards Team can discuss this further to then hopefully come to an agreement on changing their minds.
So, if you are interested in K/DA, please vote 'yes', so that the Awards Team can get an idea of the demand, or at least that users like the idea.
@Girl Group
@Blades
-----
Why I think K/DA deserves badges
At first sight, it may seem like this virtual group is Riot Games' side project for promoting their popular video game;
'League of Legends'
. With characters from the game being part of a music group with the goal of reaching out to a larger audience.
But that's not the case at all. K/DA, officially described by Riot Games as a K-pop group, is more than a side project. K/DA is a serious step for Riot Games and their music department that has produced a well constructed and thought out group. The members, to distinguish them from their in game characters, are separate from their game personas.
Riot Games have given each member a background and story that fits in with the idols we all know and love. K/DA's Twitter account -
HERE
- is very active, just like a real K-pop company's Twitter account is. From getting fans and well known dance groups to perform to K/DA's music, or cosplay as the members. Fan interaction with K/DA is huge. Just like real groups.
Their first song in 2018, 'POP/STARS', is a massive hit with 400Million views. It went viral soon after release.
Fans wanted more, and then this year, Riot Games announced that K/DA will be making a comeback with an EP album! And K/DA's Twitter account was announced along side all the teams K/DA would need to continue on in the future. They have a staff/promotional team, music production team and fan/community teams etc.
The level of production and quality given to K/DA by Riot Games is no joke. Here are K/DA's MV's from their EP album 'ALL OUT':
They also have dance practice/choreography videos made by famous dance groups!
K/DA is officially endorsed by Louis Vuitton! Yep! And they were on the front cover of 'DAZED China' (with their collab partner, Seraphine)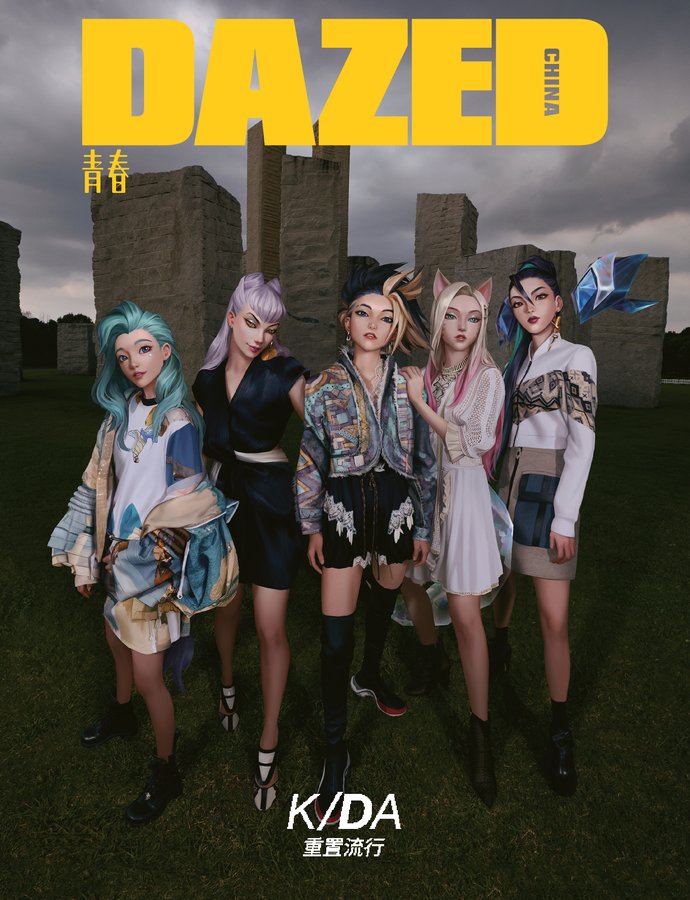 Louis Vuitton and NYLON tweeted about them lol
K/DA uploads actual teaser images for releases, and general images/updates. Here are a just a few images from K/DA's active Twitter account;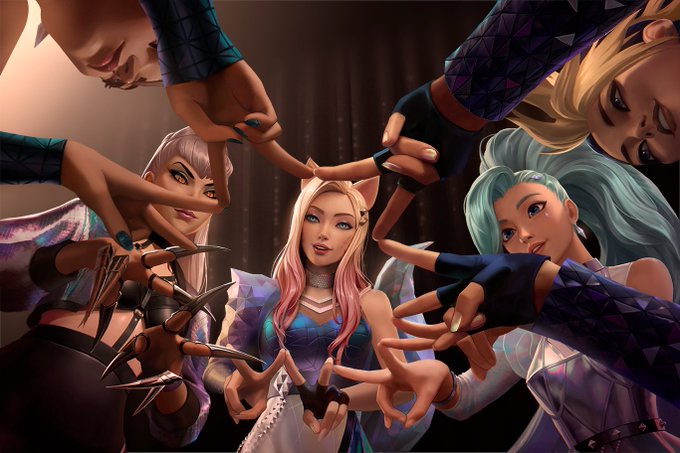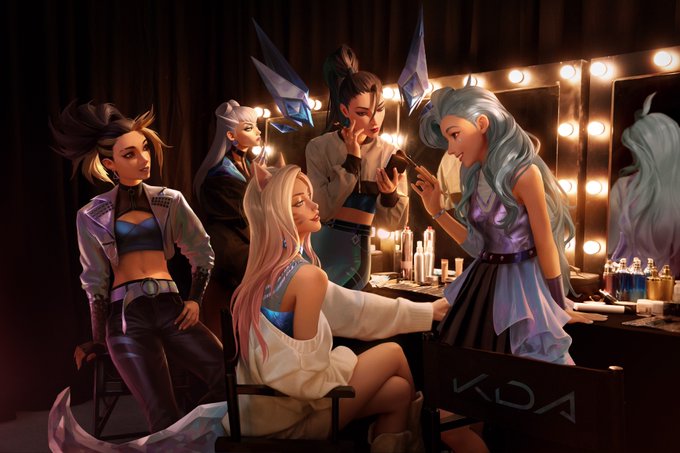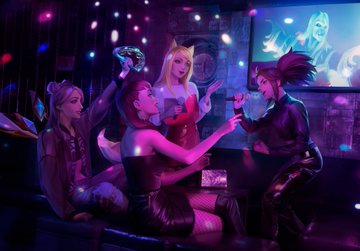 And finally, these are background/story uploads for each member. Each of these are honestly inspirational, and people can definitely relate to them.
AHRI
EVELYNN
KAI'SA
AKALI
-----
In conclusion
K/DA isn't
just
a virtual group. K/DA is a K-pop group that is produced with high quality, that just happens to be virtual. They are unique, different from the rest, but no less serious.
Riot Games and K/DA's dedicated staff want the group to fit in this K-pop industry/world. They want to produce great music and be active on social media. I think they are achieving their goals and aspirations with this group.
I hope you can see that they are too, or at least understand K/DA and accept them as a K-pop group (worthy of KS Badges :P).
​
Last edited: