Bio
​
Kalafina is 3 member vocal group that was formed by composer Yuki Kajiura to record and perform
anison
music (anime OSTs) of her composition Wakana and Keiko came from Kajiura's earlier group FictionJunction when Hikaru won open audition against 30 000 other competitors. At groups earliest stages there was fourth member Maya whose vocals can be heard especially on Tsubasa Reservoir Chronicle's opening "Syncronicity", but she left group quite early.
Kalafina is long running group who first had their debut in 2007 with Kara no Kyokai's OST. At first they were supposed to be only recording group and not perform the songs in stage, but this changed and they become known for their strong vocals and harmonization during live stages. At the moment group has disbanded when their third management company called for disbandment in March 2019 after Keiko and Hikaru had already left company. However both of them have expressed that they would like to revive the group under Yuki Kajiura again so it's possible that there will be reunion in the future- and insider information has expressed that the disbandment was mostly due to dissatisfaction with the management.
Music style of the group is first and foremost anison, but this includes blend of pop, rock and folk sounds not forgetting some neoclassical and baroque pop mixed in- or whatever they feel like.
Members
Kubota KEIKO (窪田啓子 )
Born: December 5, 1985
Voice: deep and dark-toned
Charge of: Low notes and harmonies
Also in: FictionJunction, FictionJunction KEIKO
https://www.youtube.com/channel/UCRr3yX9Kp5QVyr6JwxNnIJA?view_as=subscriber
Ootaki WAKANA (大滝若菜)
Born: December 10, 1984
Voice: bright and clear-toned
Charge of: high notes
Also in: FictionJunction, FictionJunction WAKANA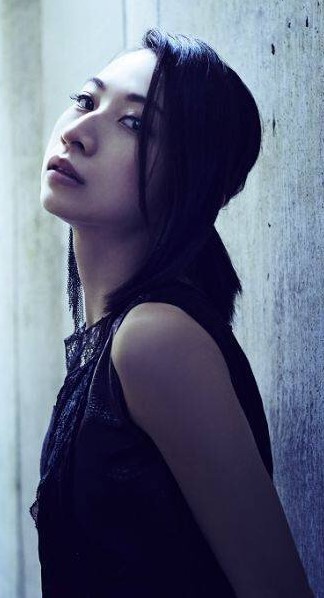 Masai HIKARU
(政井光 )
Born: July 2, 1987
Voice: powerful and strong
Charge of: powerful and intense parts
Also known as: H-el-ical
https://twitter.com/hikaru_0702_?lang=fi
https://twitter.com/helicalproject?lang=fi
https://www.instagram.com/helical_hikaru/
​
Official sites:
Websites:
Kalafina OFFICIAL WEBSITE
http://fictionjunction.com/
Youtube:
KalafinaVEVO
Spotify:
Last edited: