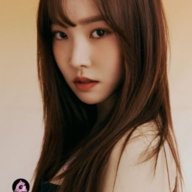 Joined

21 February 2019
Messages

8,782
Reactions Received

6,803
Points

2,853
Location
Gender

Male
Women pick ideal boyfriend, husband, teacher, and even pet??
Arguments over "best girl" and "best boy" can get pretty
serious
in fandom. Anime and manga fans can get very invested in their particular characters. The bookstore Honto decided to
find out
which guy tops girls and women's list of the perfect boyfriend.
The website ran a poll with 204 different perfect boyfriend options along with additional questions of which male character girls and women would like to be their teacher and their pet.
Honto: Which Male Character Do You Want as a Boyfriend in Real Life?
Other popular picks that didn't make the top five include Gerard Fernandez (
Fairy Tail
), Hyō (Hana ni Kedamono), and Ray (
The Promised Neverland
).
Honto: Want to Get Married! Who is the Strongest Male Character of All Time?
Tsukasa Dōmyōji (Boys Over Flowers) ["He's rich, but he's straightforward about his feelings and won't cheat on me."]
Edward Elric (Fullmetal Alchemist) ["He's straightforward and trustworthy."]
Gintoki Sakata (Gintama) ["He'd protect me anytime and he's interesting so I'd never get bored."] 3-way tie
Shūichi Akai (Detective Conan) ["I'd really treasure him."] 3-way tie
Shōta Kazehaya (Kimi ni Todoke - From Me to You) ["He has many friends so even after marriage, we'd have lots of fun."] 3-way tie
Miyuki Kazuya (Ace of Diamond) ["He seems like he really pays attention to other's needs. He takes the lead."]
Other popular picks that didn't make the top five include Toki (
Code:Breaker
), Andre Legris (
Innocent
), and Syaoran Li (
Cardcaptor Sakura
).
Honto: What Male Character Do You Think Should be a Teacher?
Gintoki Sakata (Gintama) ["He looks lazy, but he's actually responsible and would get along with his students well."]
Kakashi Hatake (Naruto) ["At first glance he seems like he isn't thinking of anything, but he really does put his students first."]
Koro-sensei (Assassination Classroom) ["Even when they try to kill him, he's kind to his students from start to finish."]
Meisuke Nueno (Jigoku Sensei Nube) ["He's wanted to be a teacher since he was a kid. He's honest and reliable."]
Yoshitaka Hiromitsu (Sensei Kunshu) ["He's somewhat sarcastic, but still kind."]
Other popular picks that didn't make the top five include Kai Shimada (
March comes in like a lion
), Izumi Naruse (Brother Trap), and Hananoi-kun (Hananoi-kun to Koi no Yamai).
Honto: What Male Character Do You Want as a Pet?
Momo/Takeshi Goda (Tramps Like Us)
Conan Edogawa (Detective Conan)
Ranpo Edogawa (Bungo Stray Dogs)
Atsushi Ootani (Lovely Complex)
Nagisa Shiota (Assassination Classroom)
Honto also collected some interesting demographics and stats from its participants. More than 70% responded that they read manga every two to three days while 43% said they read manga every day. Readers were nearly evenly split between "women's" (56%) and "men's" (44%) manga. Romance was the most frequently read genre followed by fantasy and gag comedies. 60% of poll participants said they had seriously fallen in love with a fictional character. The women that said they had fallen in love with their "push characters" were more likely to have
more
favorite characters than those who had not fallen for an anime or manga character. Most had fallen for 2 or 3 characters.
The love for certain characters can also translate to money spent on character goods. The majority (35%) had spent 5,000 (US$45) yen or less on a single character while a small percentage (6%) had spent over 100,000 yen (US$922).