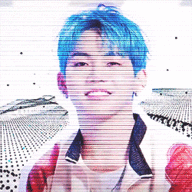 Joined

21 February 2019
Messages

9,507
Reactions Received

26,069
Points

20,526
Location
Gender

Male
So my birthday is tomorrow and I'm a little sad about it. It could be just a chemical thing because I am just naturally prone to having my moods go up and down but I don't think it's an exaggeration to say that I usually feel like this around my birthday every year.

So basically, there are no plans for my birthday again this year. My mum told me this morning that she was just gonna get my dad to take me to KFC but I'm not really feeling that idea. I get why they thought that would be nice, we haven't been out to eat at all this year and usually KFC is my favourite junk food but there's just something really depressing about driving 45 minutes to sit in a car park and gorge on fried chicken while radio 2 plays in the background and me and my dad try to make small talk... Do you know what I mean?

This is the part I'm dreading most though, a few weeks ago my mum asked me if I wanted a new phone. I told her no because I don't really use the one that I already have because it gives me anxiety plus I don't really have anyone to talk to on it besides the people that I see on a daily basis anyway so it'd be kind a waste of money. Bare in mind, that we've had the same conversation for at least THREE YEARS IN A ROW around my birthday. On my 23rd birthday, my mum said they would take the phone back and trade it for something else but my dad ended up keeping it and using it for himself. Lat year, a week before my birthday, they took me to Argos and I told them I didn't want one again which basically meant that I got no gift on my birthday. I didn't mind so much at the time because I was kind of expecting it and I had planned a trip to London for my birthday weekend with my sister (she was a miserable bitch the whole time and ruined it but that wasn't my parents fault lol).

So now I'm in this state of limbo where I'm either gonna have nothing special happening for my birthday OR I'm gonna be stuck with a new phone that I don't want and have my sister constantly harassing me on it! I know that I'm about to turn 25 and I really shouldn't be expecting my family to be making such a fuss over me but it's just a little depressing that this KEEPS HAPPENING every year and no one tries to do anything different plus when I try to plan my own thing someone ruins it with their stinking attitude.

It wouldn't even bother me that much if it wasn't for the fact that my mum and my sister always manage to make me feel guilty about not being happy or not having a good time when no one really tries to make sure I'm gonna enjoy the day, do you know what I mean?

Anyway, I know I probably sounded bratty as f*** but it's just something that's been on my mind all day and I think I had to type it out somewhere and get it off my chest...​