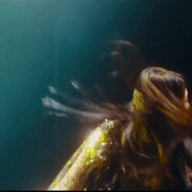 Joined

19 November 2018
Messages

37,029
Reactions Received

51,757
Points

20,712
Location
Website
Fandom

Hackers
Formed in 2014, NECRONOMIDOL is an ultradark Tokyo-based Japanese idol unit.
Playing black metal, darkwave, NWOBHM and other eclectic genres of music NECRONOMIDOL's ultradimensional choreography and performance have blackened stages all across Japan.
NECRONOMIDOL has played solo shows at venues such as Ebisu LIQUIDROOM and Tokyo Kinema Club in Japan and also regularly embark on international tours. NECRONOMIDOL has currently performed in over 12 countries and played such diverse events as Hyper Japan Festival (London), Musée du quai Branly (France), the HP Lovecraft Film Festival (USA), AnimeCon (the Netherlands) and NärCon (Sweden).
MEMBERS:
HIMARI TSUKISHIRO
Member color: When the ox is full
Date of birth: 03/21
Blood type: AB type
Hobbies: Anime, reading, traveling alone, sister
Special skill: Calligraphy / flute
Twitter: @himari_tsuki
Blog: tsukishiro-himari.tumblr.com
Blog:
月城ひまり
Instagram:
Login • Instagram
NANA KAMINO
Member color: Crimson
Date of birth: 05/03
Blood type: A type
Hobbies: SNS / watching movies
Special skill: Selfie
Twitter: @ seven_537
Instagram:
Login • Instagram
MEICA MOCHINAGA
Member color: Urayanagi
Date of birth: 12/05
Blood type: B type
Hobbies: Walking, visiting cafes
Special skill: Sports in general
Twitter: meicamochi125
Instagram:
Login • Instagram
Malin Kozakura
Member color: Tangerine
Date of birth: 08/14
Blood type: A type
Hobbies: Eating lots of rice, music, long bath
Special skill: Get to sleep immediately in any place
Twitter: malin_kozakura
Instagram:
Login • Instagram
Maria Hosizora
Member color: Nadeshiko color
Date of birth: 10/10
Blood type: O type
Her hobbies: studying, singing, acting
Special Skills: Mathematics / Thinking / Puzzle
Twitter: zMARIA__STARRYz
Instagram:
Login • Instagram
​
Last edited: