Joined

5 October 2020
Messages

4,217
Reactions Received

8,038
Points

25,926
Location
Website
Fandom

STARWOL
Gender

Female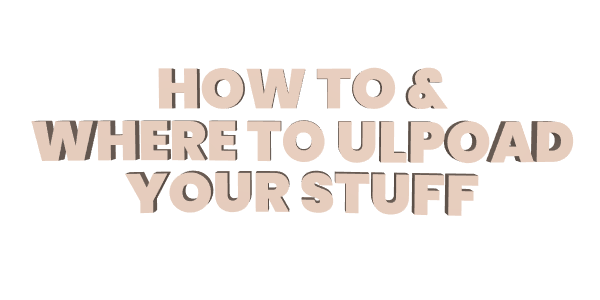 A lot of members already know the answers to these two questions but for those who do not and are new to the whole thing, which happens all the time... after all forums are different than uploading a photo on your instagram account.... so here a quick guide by me for those who want help to become a little better at interacting with others on forums by showing off their creations, photos and more!
H
O
W
T
O
G
E
T
M
Y
P
H
O
T
O
S
A
N
D
I
M
A
G
E
S
O
N
T
H
E
F
O
R
U
M
You can upload your stuff by using the forum attachment system, button you find below your posting box called ''attach files''
but using that feature will add your photos and images at the bottom with a thumbnail in your post, it will not show up in bigger size or sometimes even full size when uploading it a different way, depending on how big it is in pixels - as the forum allows a max pixels in width within posts, exceed the max and it will get auto resized.
IF you want your photos and images to fully be shown in the center or at the top of your posts you will need to upload them to the internet throughout using uploading host websites.
There you can choose which files you want to upload at usually the homepages of such websites, select the photos or images from your computer or phone in the pop up that shows up, choose to upload the selected photos and they will be shown to you after a small moment.
ALWAYS get the direct link of the image or else it is of no use and it will not show up on the forum!
Get the direct link by clicking your right mouse button and click where it says copy direct link or open the image in a new tab - in the url bar it usually shows you the link you need, copy that url, the direct url and put it between img bbcode tags on the forum and you are done!
use the bbcode without the *
[*img]*[/img*]
W
H
E
R
E
D
O
I
G
O
T
O
U
P
L
O
A
D
M
Y
P
H
O
T
O
S
A
N
D
I
M
A
G
E
S
?
Where can i do all the above? What websites do you recommend?
I recommend the following websites



Provides free image upload and hosting integration for forums. Free picture hosting and photo sharing for websites and blogs.
postimages.org
Free image hosting and sharing service, upload pictures, photo host. Offers integration solutions for uploading images to forums.
imgbb.com
If you have any questions , feel free to post any of them below and i will help you asap.... or any other cutie on this forum who knows how to do stuff!
​