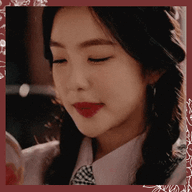 Joined

23 November 2018
Messages

36,733
Reactions Received

77,438
Location
KS Coins
Gender

Male
Pronouns

He/Him/Card Master
"This place you came to as if you were bewitched, it's dangerous."
-You and I
—————
C O N T E N T
1. Social Media
2. the Members
3. KS Dreamcathcer Fandom Tag
4. the
Discography
5. the Dreamcatcher Note's
6. the Dreamcatcher VLOG's
7. the Unhelpful Guides
—————
Dreamcatcher
(드림캐쳐) is a seven-member girl group under Happyface Entertainment. They originally
debuted on September 18, 2014 under the name MINX with the single "Why Did You Come To My Home?".
On November 29, 2016 it was announced that the group would re-debut under the name "Dreamcatcher"
with two new members. They debuted on January 13, 2017 with the single "Nightmare".
Dreamcatcher 101 – A guide to the Nightmares of K-Pop
: KS article written by @HerWifeYerin
: Fandom Name :
Using the Latin word somnia (somnia being the plural form of somnium, which translates
to dream or fantasy), the name

InSomnia

means "in dreams." It represents how DreamCatcher
and their fans will always be together forever, making lots of happy memories even when dreaming.
—————————————————————
- 1. SOCIAL MEDIA -
Twitter:
hf_Dreamcatcher
VLive:
Dreamcatcher
YouTube:
Dreamcatcher Official
Instagram:
hf_Dreamcatcher
—————————————————————
- 2. THE MEMBERS -
JiU (지유)



Stage Name:

JiU (지유)


Birth Name:

Kim Min-ji (김민지)


Position:

Leader, Lead Vocalist, Lead Dancer, Visual


Birthday:

May 17, 1994


Zodiac Sign:

Taurus


Height:

170 cm (5'7″)


Weight:

49 kg (108 lbs)


Blood Type:

B


– She was born in Daejeon, South Korea.
– She is a former MINX member.
– JiU has a carefree style and she never skips meals at the dorm. (BNT interview)
– She has cute reactions and also can do expressive acting with her face.
– She has never dyed her hair until Fly High promotions. She dyed it red and also likes it a lot.
– She likes Baby Metal.
– She is a big fan of "all girl groups" and given the chance, she "would want to team
up with all girl groups in Korea at once"
– If JiU wasn't in Dreamcatcher she would be a police officer or an owner of a macaron store.
(interview with Kpopconcerts)
– She does aerobics to relieve stress.
– Nationality: Korean
– Jiu was a participant on the YG survival show MIXNINE. (Ranked 95th)
– JiU's ideal type: Someone who communicates with her well, also a man who
can control her a little.

___



SuA (수아)






Stage Name:

SuA (수아)


Birth Name:

Kim Bo Ra (김보라)


Position:

Main Dancer, Lead Rapper, Vocalist


Birthday:

August 10, 1994


Zodiac Sign:

Leo


Height:

162 cm (5 ft 3¾ in)


Weight:

43 kg (94 lbs)


Blood Type:

O


– She was born in Changwon, South Korea.
– She is a former MINX member.
– She enter a B-girl competition
– She's the one who trained longest among all members.
– She can make goat sounds. XD
– She has the smallest hand and feet among the members.
– Sua's point of attraction is her cool personality.
– Sua's specialties are creating choreographies and fixing things.
– Her hobbies are drawing and watching dramas.
– Her favorite things are: elephants, meat, walking, dancing, hamburgers, Thor, squid, perfume, lipstick, and shoes
– Sua disliked things are: cheese, porridge, spinach, carrots, bad smell, winter, cats, ghost
– SuA and Siyeon are Avenger fans.
– She's a fan of TVXQ.
– Her role models are the BIG BANG members.
– Nationality: Korean
– Sua's ideal type: A man who is sexy, also she is attracted to men who like her more than she likes them.

___



Siyeon (시연)
Stage Name:

Siyeon (시연)


Birth Name:

Lee Si-yeon (이시연)


Position:

Main Vocalist


Birthday:

October 1, 1995


Zodiac Sign:

Libra


Height:

168 cm (5'6″)


Weight:

49 kg (108 lbs)


Blood Type:

A


– She was born in Daegu, South Korea.
– She is a former MINX member.
– She can do voice impression for Pikachu, Squirtle, and Psyduck.
– Siyeon's favorite color is blue.
– She dislikes shrimps and making mistakes.
– She does not like to exercise.
– Siyeon is a big fan of the metal band Warlock.
– Siyeon loves playing games.
– Siyeon and SuA are Avenger fans.
– Siyeon did a duet with Boy's Republic Won Joon for the K-Drama Love & Secret OST.
– Her role model is Sistar's Hyorin.
– Nationality: Korean
– Siyeon was a participant on the YG survival show MIXNINE. (Ranked 97th)
– Siyeon's ideal type is someone she can connect to and talk to, someone who has sense and matches her well.

___



Handong (한동)






Stage Name:

Handong (한동)


Birth Name:

Han Dong (韓東)


Position:

Vocalist


Birthday:

March 26, 1996


Zodiac Sign:

Aries


Height:

165 cm (5'5″)


Blood Type:

O


– She was born in Wuhan, China.
– Yoohyeon's nickname for Handong is Dongdong.
– She wasn't a MINX member.
– Handong appeared in a musical during high school. (Pops in Seoul interview)
– Handong likes to eat chocolate but sneezes when she eats it (Pops in Seoul interview)
– If Handong wasn't in Dreamcatcher, she would be a flight attendant. (interview with Kpopconcerts)
– Handong has a shy personality. (BNT interview)
– Nationality: Chinese
– Handong's ideal type: A kind person who has a good personality and is tall.

___



Yoohyeon (유현)






Stage Name:

Yoohyun (유현)


Birth Name:

Kim Yoo-hyeon (김유현)


Position:

Lead Vocalist


Birthday:

January 7, 1997


Zodiac Sign:

Capricorn


Height:

171 cm (5'7″)


Weight:

49 kg (108 lbs)


Blood Type:

O


– She was born in Incheon, South Korea.
– She is a former MINX member.
– Her English name is Rachel.
– Her teeth get itchy when she's nervous.
– She is learning Mandarin and German.
– She likes Harry Styles.
– Yoohyun loves to play video games.
– She is good at game characters voice impressions.
– Nationality: Korean
– Yoohyeon was a participant on the YG survival show MIXNINE. (Ranked 96th)
– Yoohyeon's ideal type: Someone with a narrow face and sharp image and named her ideal type Kim Bum.

___



Dami (다미)






Stage Name:

Dami (다미)


Birth Name:

Lee Yoo-bin (이유빈)


Position:

Main Rapper, Lead Dancer


Birthday:

March 7, 1997


Zodiac Sign:

Pisces


Height:

166 cm (5'5″)


Weight:

44 kg (97 lbs)


Blood Type:

A


– She was born in Seoul, South Korea.
– She is a former MINX member.
– She learned Kendo.
– She wishes she could raise a pet bear.
– Dami likes animals and thought about becoming a breeder.
– She can do chick chirping sounds.
– She is a fan of "One Piece" Manga/Anime.
– She likes books, and always seeing reading anywhere if she can.
– Her favorite author Murakami Haruki.
– She is in a '97 liner group with Oh My Girl's Binnie, Gfriend's Yuju, Momoland's Jane, PRISTIN's
Roa and Yuha and Uni.T's Yebin. (BNT interview)
– Nationality: Korean
– Dami was a participant on the YG survival show MIXNINE. (Ranked 98th)
– Dami's ideal type: Someone she can learn from, someone who can talk a lot compared to her.

___



Gahyeon (가현)






Stage Name:

Gahyeon (가현)


Birth Name:

Lee Ga-hyeon (이가현)


Position:

Vocalist, Maknae


Birthday:

February 3, 1999


Zodiac Sign:

Aquarius


Height:

164 cm (5'5″)


Blood Type:

AB


– She was born in Seongnam, South Korea.
– She is one of the members that wasn't a member of MINX.
– She was a honor student for 3 years.
– Reportedly, Gahyeon studied in the Philippines for a few months.
– She's best in Math.
– She's a master in making seaweed soup.
– She can do Sponge Bob laugh.
– She is friends with PRISTIN's Yehana, Dahyun (Twice), Dami and Miyeon (G-Idle),
Jane (Momoland), Chaewon (April).
– Nationality: Korean
– Gahyeon's ideal type: She doesn't have an exact ideal type, but she'd prefer
someone who smiles prettily and is fun and has a good voice.

___________________

- 3. KS DREAMCATCHER Fandom Tag -

To tag the DREAMCATHCER fandom: INSOMNIA, for any content you post, use this:

@Insomnia
​
Last edited: