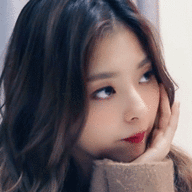 Joined

1 September 2018
Messages

7,717
Reactions Received

25,406
Points

29,932
Location
Ship
OFFICIAL HIGHLIGHT ARTIST THREAD
ABOUT
Highlight, previously known as Beast, is a five member boy group that owns and operates under Around Us Entertainment.
They were originally under Cube Entertainment and had 6 members, however, Jang Hyunseung left the group in April 2016 to pursue a solo career while the rest of the group left the label months later after their contracts expired. The remaining members later created their own label to promote under and re-branded as Highlight.

Highlight officially debuted with their new name on March 20th 2017 with the mini album Can you Feel it?
Fandom Name
:
Light
Official Color:
Dark Gray
credit to: wendy_wenya
Official Websites
Around Us Ent.
|
Twitter
|
Instagram
|
Facebook
|
Youtube
|
VApp
Table of Contents
General info
Member Profiles
Discography
Variety Shows
Dramas
Messages Start
✧

Members

✧
D O O J O O N
​
Real Name:
윤두준
Stage Name: Doojoon
Date of Birth: July 4, 1989
Zodiac Sign: Cancer
Status: Enlisted
Position: Leader, Lead Rapper, Vocalist, Face of the Group
Place of Birth: Goyang, South Korea
Height: 175 cm (5'10")
Weight: 66 kg (145 lbs)
Family: Older Sister (Yoon Doori)
Blood Type: A
​
F A C T S
He is very emotional and cries very easily
He is a former trainee from JYP entertainment and almost made it into 2am or 2pm, but was eliminated
Soccer is his favorite sport
He enlisted on August 24, 2018
He has a habit of throwing things around
When he is laughing, he has a tendency to playfully hit the people around him
♡━━━━━━━━━━━━━━━━━━━━━━━━━━━━♡
J U N H Y U N G
​
Real Name:
용준형
Stage Name: Junhyung
Date of Birth: December 19, 1989
Zodiac Sign: Sagittarius
Status: Enlisted
Position: Main Rapper
Place of Birth: Seoul, South Korea
Height: 178 cm (5'10")
Weight: 64 kg (141 lbs)
Family: Younger Brother (Yong Junsung)
Blood Type: O
​
F A C T S
He is a former member of the 2nd generation of boy group "XING" and was known as POPPIN' DRAGON while he promoted with them
He was in the drama Monstar (2013) and the first two seasons of the show "It's Dangerous Beyond the Blankets"
He is a very good song writer and producer and has produced a lot of B2ST's music
Junhyung is the one that wrote Highlight's debut song, "Plz Don't Be Sad"
He produced Kriesha Chu's debut song, "Trouble"
He hasn't gone home in so long that even his own dog didn't recognize him
His birth name was Yong Jaesoon (용재순), but he legally changed it to Yong JunHyung (용준형)
He is the second k-pop idol (after G-Dragon) who earns the most song royalties
He left the group in 2019
♡━━━━━━━━━━━━━━━━━━━━━━━━━━━━♡
Y O S E O B
​
Real Name:
양요섭
Stage Name: Yoseob
Date of Birth: January 5, 1990
Zodiac Sign: Capricorn
Status: Enlisted
Position: Main Vocalist
Place of Birth: Seoul, South Korea
Height: 171 cm (5'7″)
Weight: 56 kg (123 lbs)
Family: Older Sister (Yang Hyeeun)
Blood Type: B
​
F A C T S
He is a former trainee of JYP entertainment and M Boat entertainment
He was part of a one time sub unit (Dramatic Blue) with 2AM's Jokwon, Teen Top's Niel, MBLAQ's G.O, and Infinite's Woohyun
He was friends with Gikwang in high school
Yoseob wears flashy underwear every time he has to attend an important event
He was a judge on "The Voice Kids"
He has his own radio show called "Dreaming Radio"
His hobby is playing the drums
He cares a lot for his health and takes red ginseng capsules
♡━━━━━━━━━━━━━━━━━━━━━━━━━━━━♡
G I K W A N G
​
Real Name:
이기광
Stage Name: Gikwang
Date of Birth: March 30, 1990
Zodiac Sign: Aries
Status: Enlisted
Position: Main Dancer, Visual, Lead Vocalist
Place of Birth: Naju, South Jeolla Province, South Korea
Height: 171 cm (5'7″)
Weight: 58 kg (128 lbs)
Family: Younger Brother (Lee Hyekwang)
Blood Type: A
​
F A C T S
He is a former trainee of JYP entertainment
In 2009 he opened for Lady Gaga at her Korean showcase
He originally debuted as a solo artist named AJ with the single "Dancing Shoes"; he was known as the next Rain for a while
He is allergic to seafood
He is a high school friend of Yoseob's
He won the I-MAGAZINE Fashion Face Award in 2016 and 2017
He was a part of a one time sub unit (Dynamic BLACK) with 2AM's Jinwoon, TEEN TOP's L.Joe, MBLAQ's Lee Joon, & Infinite's Hoya
♡━━━━━━━━━━━━━━━━━━━━━━━━━━━━♡
D O N G W O O N
​
Real Name:
손동운
Stage Name: Dongwoon
Date of Birth: June 6, 1991
Zodiac Sign: Gemini
Status: Enlisted
Position: Lead Vocalist, Rapper, Maknae
Place of Birth: Busan, South Korea
Height: 181 cm (5'11")
Weight: 64 kg (141 lbs)
Family: Older Brother (Son Dongha)
Blood Type: A
​
F A C T S
He can speak Korean, English, and Chinese
He is a former JYP trainee
His hobby is collecting figurines
Although he looks like the older and more mature, he is actually the youngest in the group and is quite silly
He is a Marvel fan
He can play the piano, violin, and electric flute
He does not like it when girls do aegyo
​
Last edited: