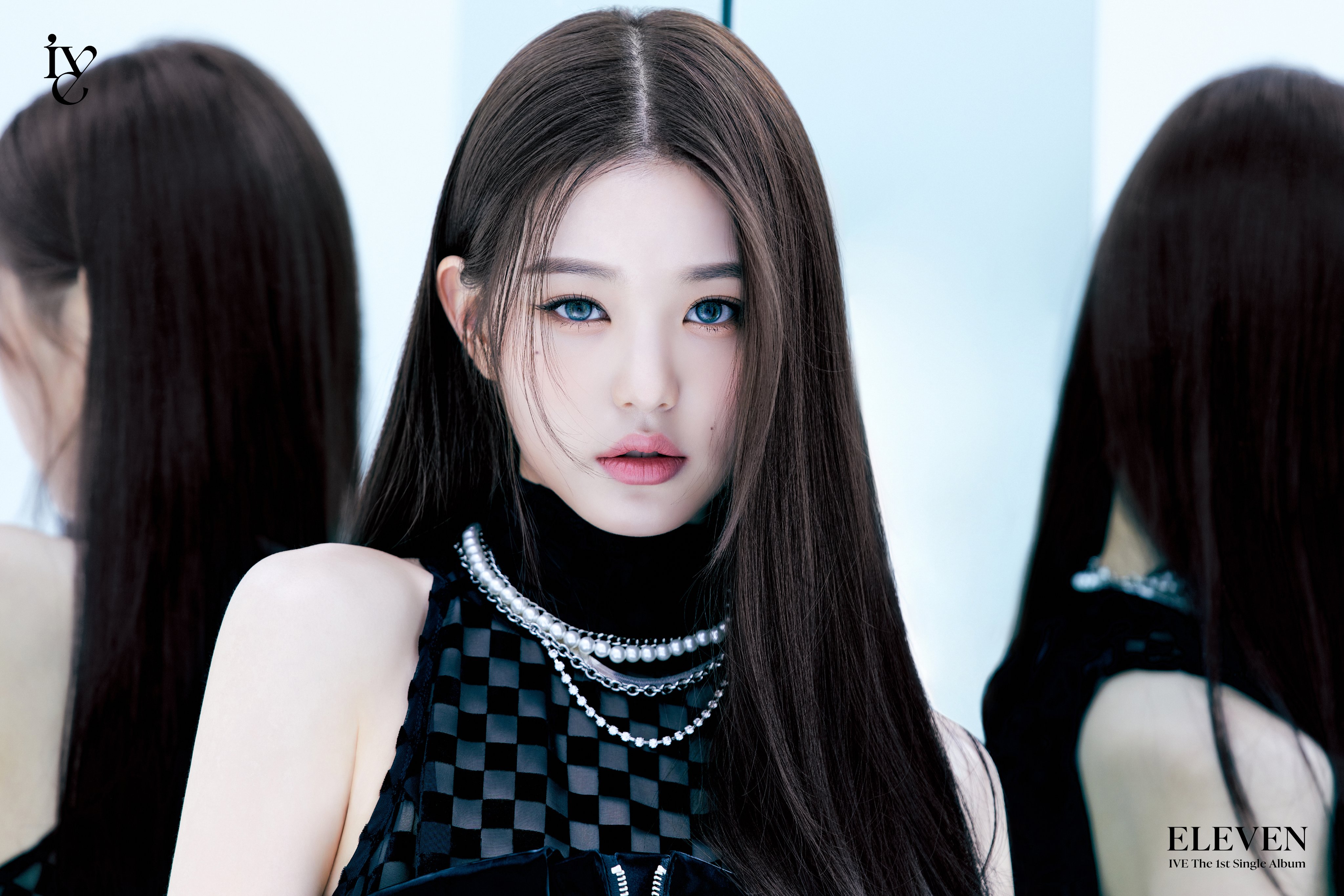 Wonyoung is a member of the South Korean girl group IVE under Starship Entertainment. She is a former member of the South Korean-Japanese girl group IZ*ONE under Off The Record Entertainment.
Stage Name:
Wonyoung (원영)
Birth Name
: Jang Won Young (장원영)
English Name:
Vicky Jang
Birthday:
August 31, 2004
Zodiac Sign:
Virgo
Chinese Zodiac Sign:
Monkey
Height:
173 cm (5'8″)
Weight:
47 kg (103 lbs)
Blood Type:
O
Instagram:
@for_everyoung10
Wonyoung Facts:
– Her official color is a shade of pink called Candy Pink 10.
-She is part Taiwanese and her name in Chinese is Chang Yuanying (張員瑛). Her father is ethnically Korean but grew up in Taiwan while her mother is part Taiwanese and part Korean.
-She has an older sister (3 years older) and enjoys spending time with her when she's at home.
-Her father is a music teacher.
-She can speak English.
-Her favorite ice cream flavor is mint chocolate.
-She can wink 43 times in 10 seconds.
-Wonyoung ranked 88th on TC Candler "The 100 Most Beautiful Faces of 2018".
-Her role model is Jun Jihyun.
-She stated if she were a boy, she'd date Nako (IZ*ONE Chu Season 1!)
– Rei calls her "Princess" as a nickname.
– She is a current MC for Music Bank along with ENHYPEN's Sunghoon
– If she was an IVE fan, her bias would be Yujin
– She plays the piano, violin, and flute
– Wonyoung ranked first place on Produce 48.
– She likes spicy food
– Wonyoung was among the youngest trainees on Produce 48.
– Wonyoung is in charge of IVE's choreography (Source)
– Rei chose Wonyoung as the cutest IVE member.
-In 2017, a Starship casting agent saw Wonyoung at the agent's sister's graduation ceremony and "fell in love with her tall height and cute mask."​