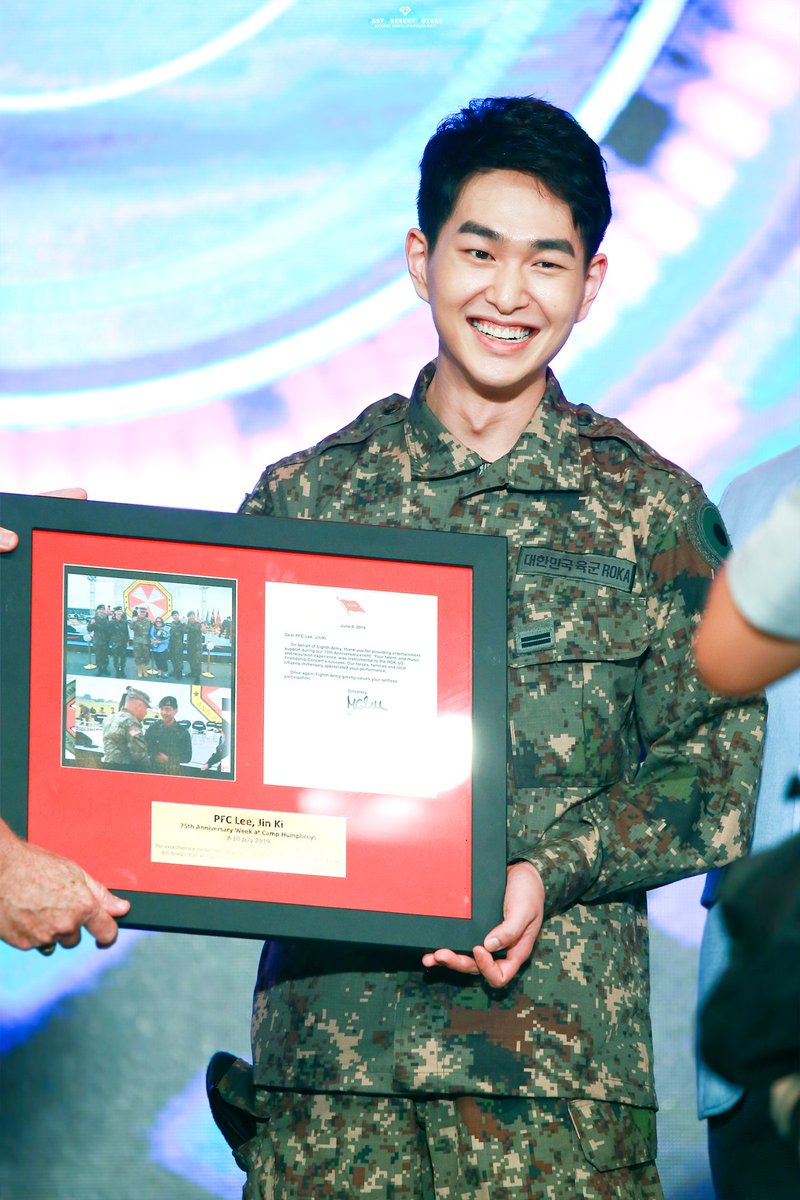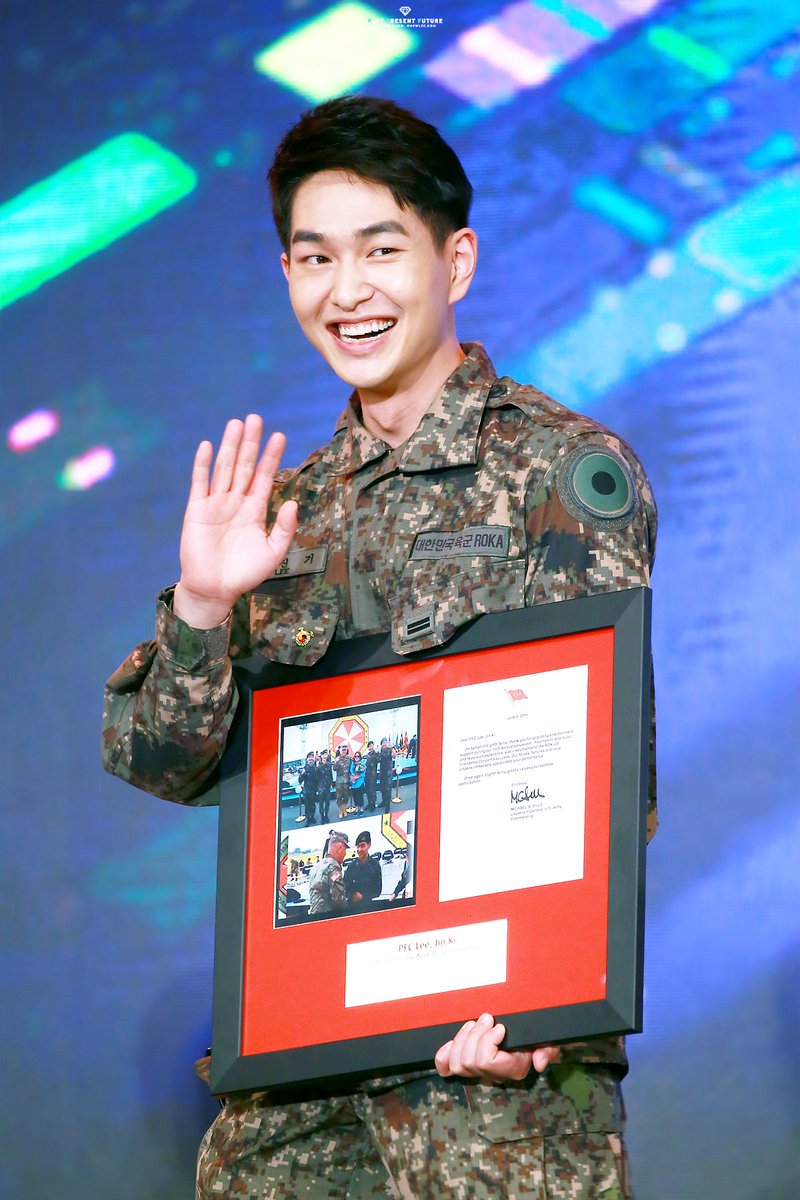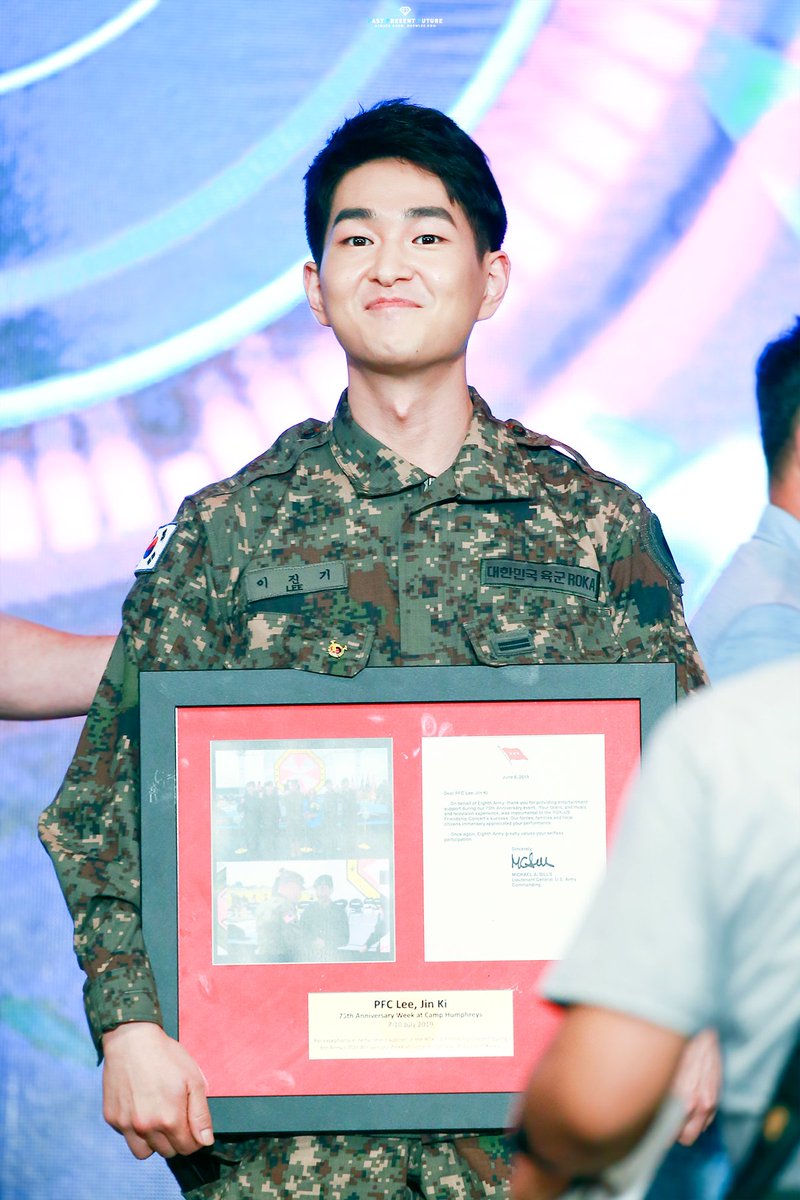 As anyone that has heard Onew sing before, it should come as no surprise that many are left in the wake in awe at his incredible vocal talent and soul-moving voice.
While in the military thus far, Onew has performed on stage with other soldiers for a military production of musical theater. Recently, he has also performed on stage in front of his fellow soldiers, leaving many of them to likely become his fan if they hadn't been prior. From the video of this performance as well as recent images that have been surfacing of the eldest member of SHINee in the military, it seems that our Onew has been in quite good health and happiness as of late.
Check out snips of his performance below!
​